About SoundCloud
For almost a decade, Soundcloud has been a website for the musicians to upload stream and share their content. Many viewers can discover new artists and music. SoundCloud allows musicians to upload their music and share it will listeners across the site.
All tracks available on SoundCloud can be shared anywhere across the web and on different social media platforms and websites and creators can use the SoundCloud app to look over the content they need with them anywhere.
Download SoundCloud App for Android and iOS
Creators can watch their progress and keep up with the listeners. Listeners can commeIntroductionnt on the uploads made by creators. SoundCloud is free but you need to sign up and Soundcloud has a free trial version and also a subscription plan.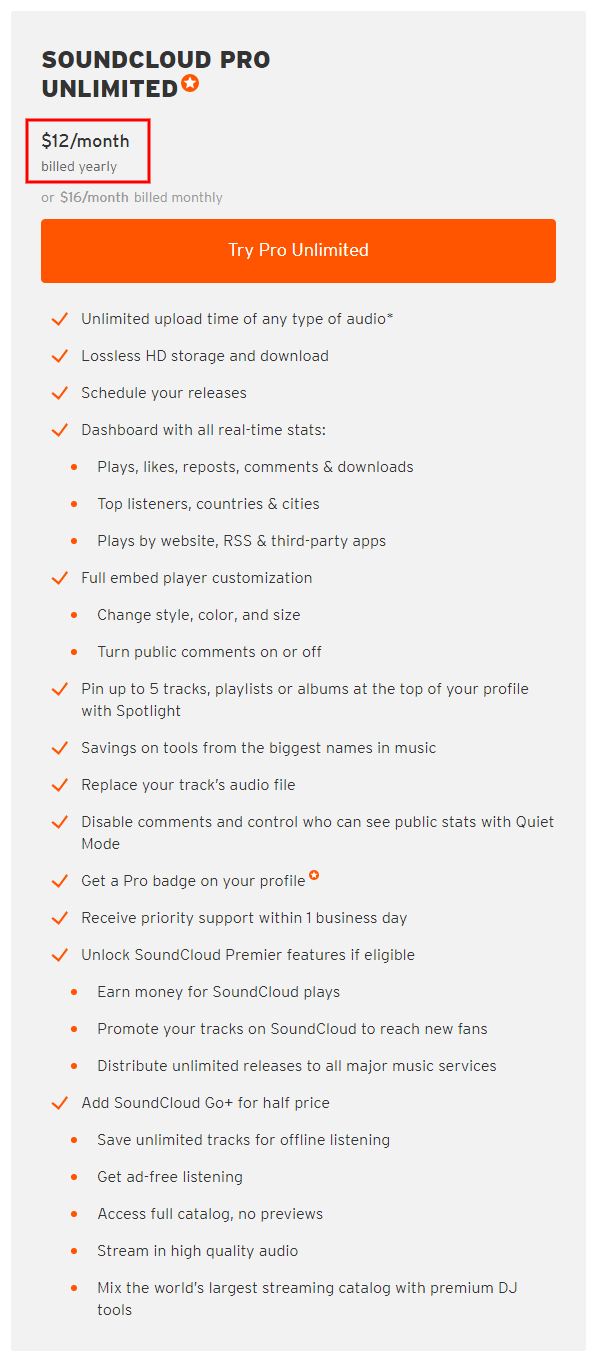 However, some recent events have shown the platform's financial troubles are putting Sound Cloud in its very existence in jeopardy. So, it is better to look for some great sites like Soundcloud.
Top 24 Best SoundCloud Alternatives
Download App for Android and iOS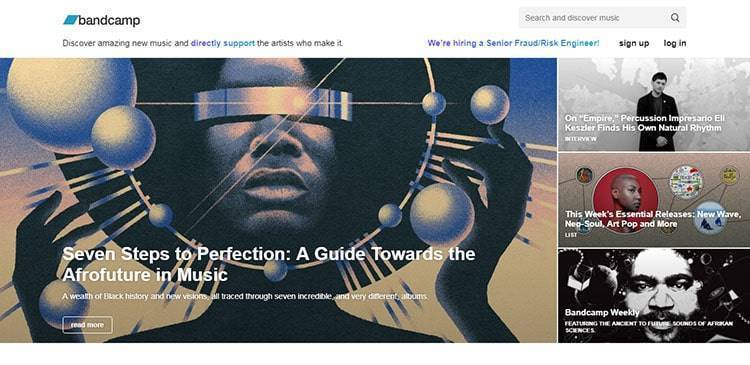 Bandcamp is considered to the best alternative that comes in the list of SoundCloud Alternatives.
SoundCloud also caters to indie artists and it is a port of call for musicians who are looking for SoundCloud Alternatives.
Artist Members who sign up with the service are provided with their own customizable microsite, where they can upload and share music and listeners can stream all tracks for free, but it is a choice whether you want to buy the full album or individual tracks at price set by you.
You can donate to an artist or receive a free track or album if you join the artist's mailing list.
Musicians don't have to pay for uploading their music. The company charges a 15% commission until sale reaches over some amount and then it drops to 10% after the threshold amount has been reached.
Download App for Android and iOS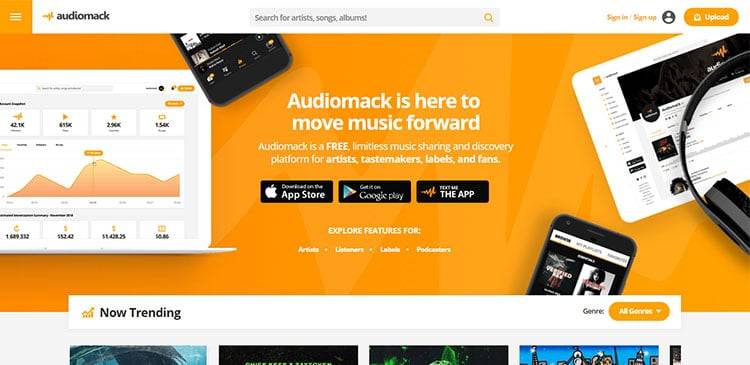 It is primarily known as a hip-hop platform until now. It is the top SoundCloud alternative on the internet and has begun to gain a cult following among producers and DJs in recent times.
The site's design is kind to SoundCloud's Design and even features for listeners are almost the same.
It has various features for listeners like sharing, like/favorite reports, and adds to playlists any track people like. Audiomack is completely free with no premium accounts.
Audiomack is also just the third platform after Soundcloud and Bandcamp which integrates its services with an influential music blog aggregator called Hype machine.
Its mobile app is also extremely popular both on Android and iOS and is on the right track.
Must Read: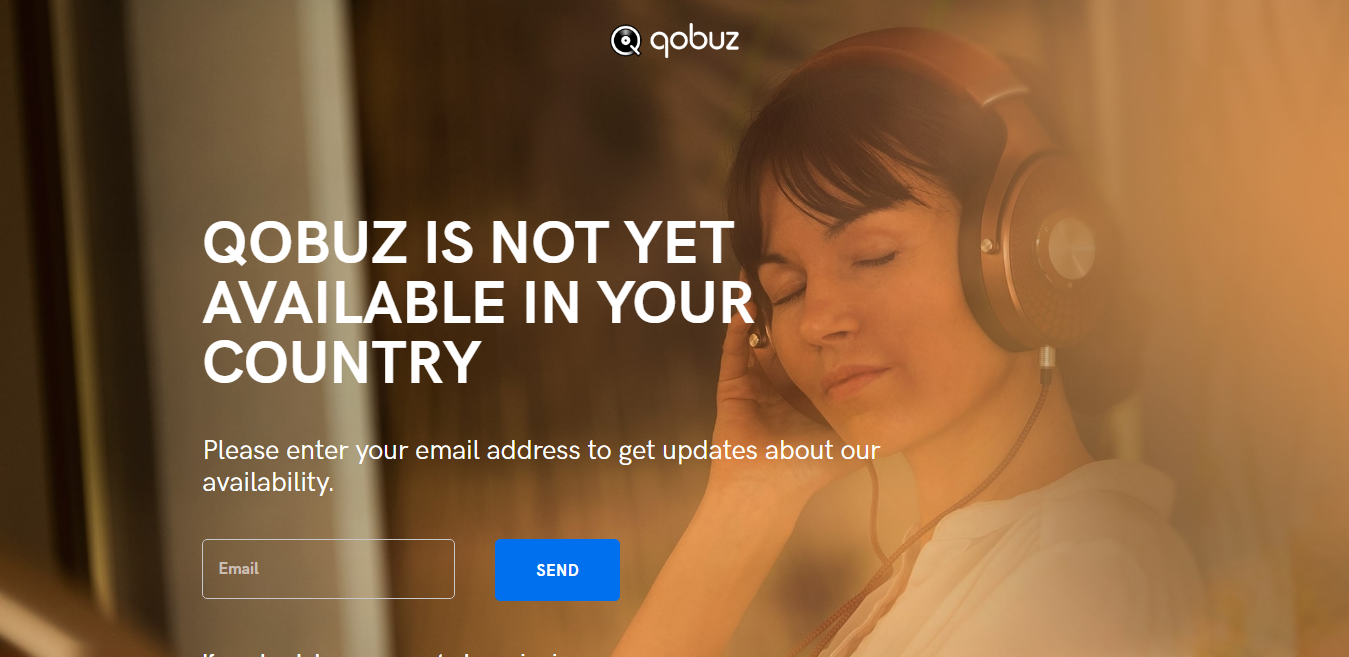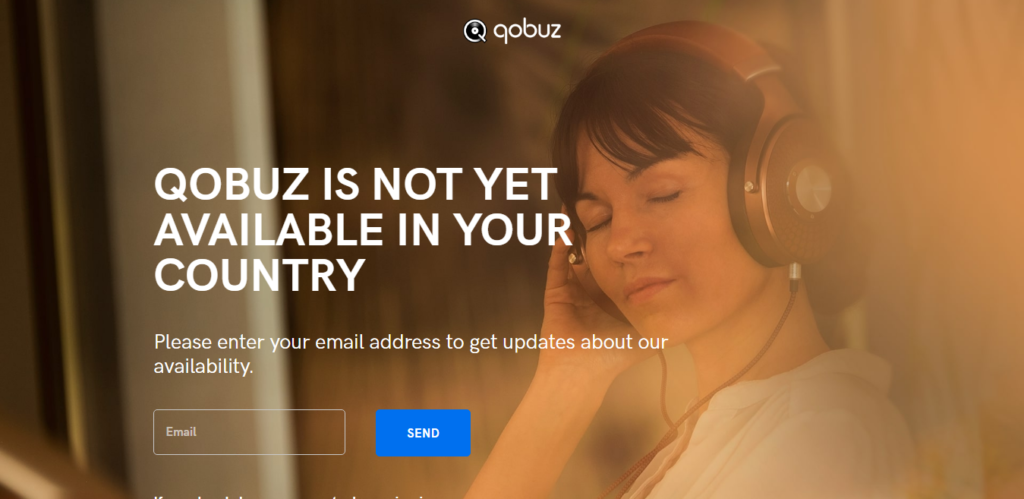 If you are an artist and looking forward to reaching your fans directly by cutting out the assortment of the middlemen then Qobuz is the best platform.
Qobuz is a great alternative to Soundcloud.
According to its founder, Qobuz is meant to connect artists and provide them with a platform to get their music heard by the audience.
Qobuz has all the makings of SoundCloud Alternatives, there are few things that keep it back like a relatively small user base.
Download App for Android and iOS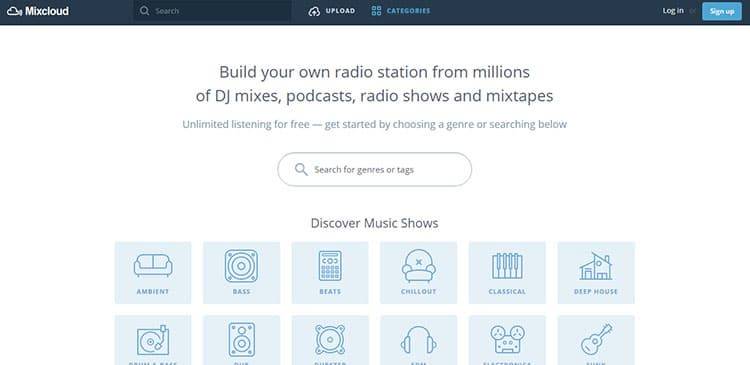 MixCloud is little different from other alternatives, Unlike SoundCloud, Mixcloud is aimed more at podcasters, various talk shows hosts and DJs than singers and musicians in general.
If you really don't want to upload entire albums at the same time but track at a time, you can upload your original music and track at a time, it is highly inconvenient for both artist and the listener.
Unlike SoundCloud, Mixcloud does not establish any connection between creators and consumers, but it allows users to discover content by searching for an artist's name from the built-in search option on the website.
It does not feature-rich as SoundCloud, Bandcamp or Audiomack, but gets the job done. It is good for people who host talk shows or podcasters but if you are a musician, there are better services available.
Read: Top 11 Free Movies Streaming Websites in 2022
Download App for Android and iOS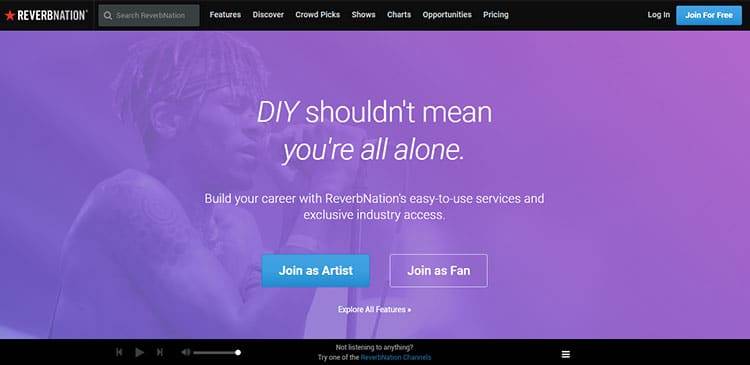 It is the platform that describes itself as an online platform that 'helps artists grow by introducing them to the music industry, various partners and fans, also building of various tools to promote their music'. Like SoundCloud, ReverbNation has been there.
Unlike its biggest competitor SoundCloud, it only focussed on local indie artists and in the end, informs users of everything happening in the music scene in their neighborhood.
It also seeks to connect local artists with local fans and provides a solid platform in their hometown before they venture for bigger and better things.
Download App for Android and iOS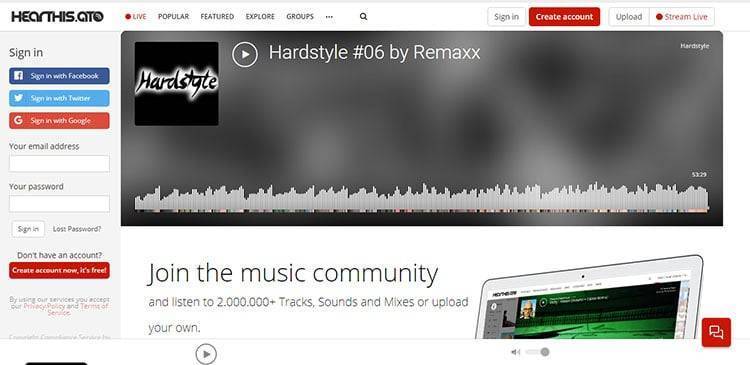 Hearthis is officially a Best SoundCloud alternative on the internet." it is the rich set of the features, that include feeds, profile pages and the ability to like, comment and share tracks, also it has an additional feature called "Maps" that keeps you up to date about the local music scene.
It also has a feature to import their SoundCloud profile into a platform that makes it easier for users who want to migrate service. Hearthis allows users to sort their feed by genre, length of the track after it uploads.
It has a feature called groups that were also there in SoundCloud. If you are a musician and looking to try Hearthis you will be happy to know that it's just like Soundcloud.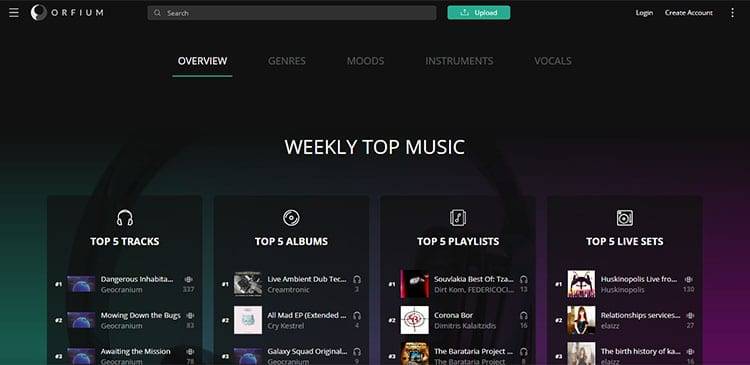 It is the fastest-rising online publishing platform that offers musicians direct upload and unlimited hosting of music. You can promote, sell, distribute, license, and monetize your music with your own copyrights.
You are entitled to collect royalties if your music is played on YouTube, Facebook, or elsewhere.
Orfium charges commission out of your revenue and unlike SoundCloud, you don't need to pay anything to upload music to the platform.
Orifium Website is similar to SoundCloud, it has tabs for albums, tracks, and playlists. It has service which offers a Feature "Discovery" which is similar to that of SoundCloud but also you can search for music manually by genre, sub-genre, and mood.
Now since SoundCloud has survived with an extension, it will not be there a website. We all recognize more options are always a good thing.