Introduction
Are you a mechanical engineer who thinking of starting a business? Are you looking out for lucrative ideas to start entrepreneurship? Apart from the usual jobs, there are many more avenues and ideas to try out for entrepreneurship open for mechanical engineers these days.
A good business needs zeal and an idea to make it big in the field. Good engineering business ideas, proper research, an in-depth understanding of the field and a lot of perseverance are the factors that determine the success of a business.
The same goes for mechanical engineers too. While there are many lucrative ideas, the zeal, and initial finance to begin the business whether in small scale startup form can transform into success.
The sector of Design and Innovation
Mechanical engineering is the most sought field of engineers apart from IT and Electrical engineering. The field primarily involves designing, production and operation of machinery. Especially in a country like India, which is splurged with opportunities, considering small business manufacturing in the mechanical engineering segment is considered a profitable investment.
After the completion of the degree, the student can either opt for working in a well reputable firm or opt for entrepreneurship. However, business for a mechanical engineer who holds expert knowledge in the segment can go on to capitalize on huge profits in the future.
So, for all the mechanical engineers out there who dream to enter the entrepreneurship segment and create a mark out their own, we here have enlisted top 10 mechanical engineering startup ideas that would comparatively need small capital investment and with perseverance can grow on to make a bright future for the individual.
Mechanical Engineering a Part of Mundane life
Most of the stuff we witness in our mundane life whether it is cars, heater, air conditioners or other household gadgets each is related to mechanical engineering. And hence, for a mechanical engineer who deems to set up their own business, there is a wide arena of opportunities and ideas to choose from. Additionally, none of these ideas require a huge investment of capital and can be kickstarted with minimum investment.
The opportunity ranges from agriculture, household, entertainment, fashion, etc. and the list goes on. So, if you are looking for certain avenues to make some wealth and money then do not forget to check out below some alluring ideas for starting with your small-scale mechanical business.
Top 10 Business Ideas for Mechanical Engineers
1. Training School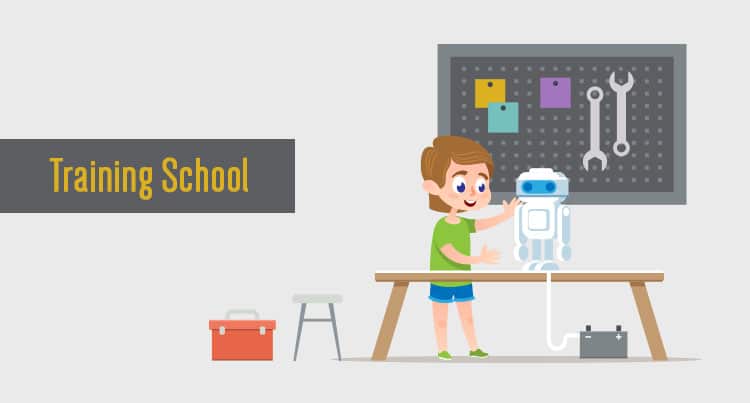 Not many people have the means and opportunity to gain relevant training and regular schooling in order to gain relevance about the various dimensions of mechanical engineering.
Thus, rendering a platform for such individuals offering them sufficient training and knowledge through the medium of the training school is a lucrative idea.
If you are a mechanical engineer who holds expert knowledge in the field, then starting with a training school can prove to be a potential startup idea.
What would you require?
Before starting with the school, it is necessary to draw up a list of strategies you would apply, the business plan and how you would go about with it. Drafting out the strategies and the marketing techniques would render a good ground for turning the idea into a success.
Proper advertising and marketing tools on how you intend to bring the students to the school is a potential catch.
2. Solar Panel Manufacturing Unit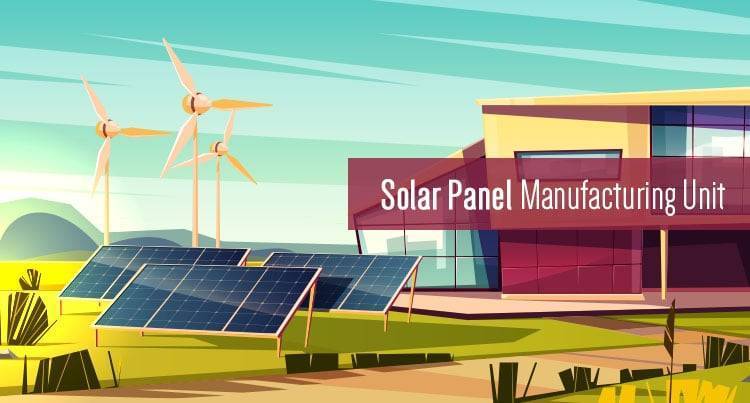 With the view of reducing pollution and going all renewable, starting a solar panel manufacturing unit is one of the most potential small scale business ideas for mechanical engineers.
Installing solar panels is a trend amongst nature lovers and environmentalists who deem to go on clean energy. The panels aid in transforming natural sunlight into usable energy.
Considering the fact that fossil fuels and other non-renewable resources are posing a volatile threat for the future, starting a solar panel business is the most lucrative idea.
Some of the most popular items which can be chosen as a business plan include manufacturing Solar LED, solar inverted, LED lanterns, Street lights, etc. the raw materials of which can be bought from the wholesale market.
Points to consider before starting
The business can be quite a time-consuming task hence it is recommended to do any extensive research regarding the niche field before venturing. It's better to choose a niche and concentrate further in the area.
3. Waste Disposal Machine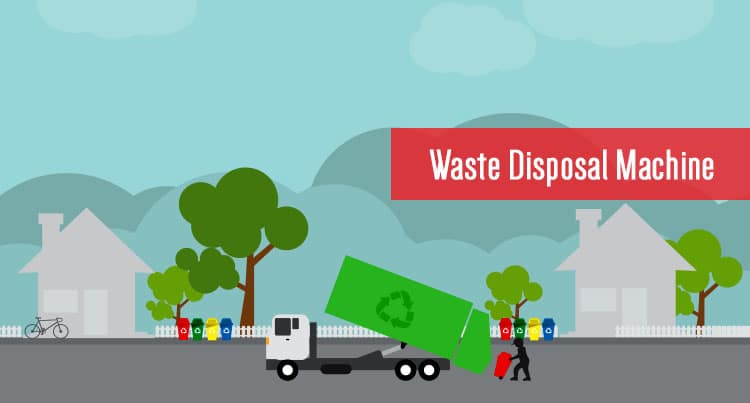 Waste Management business may seem like a far-fetched idea for a mechanical engineer which in no way is related to the field. However, the particular field does hold a ton of ideas that can be leveraged by mechanical engineers.
As the sector of waste management is gaining more popularity pertaining to the advantages it poses for the future, one can come up with ideas that can be used for carrying out the task more efficiently.
Mechanical engineers can develop a disposal machine that can ease the task of disposing of waste as well as generating energy and profit from the same.
What would you require?
An initial strategy and idea
Tools and equipment
Space
Good advertising and marketing to reach the target audience
4. Security Door Installation Services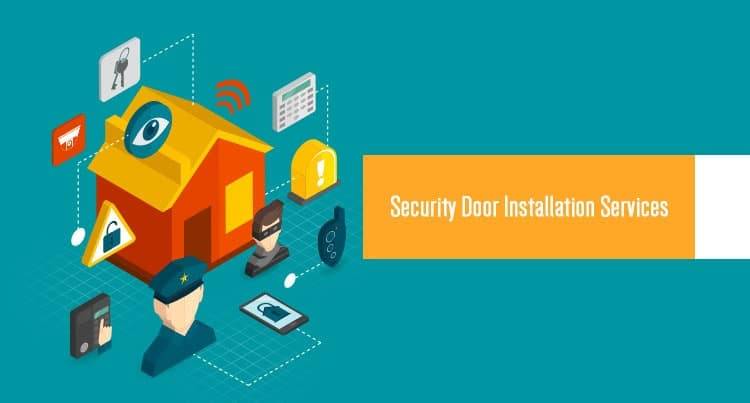 Security and safety of house and property make an essential aspect of present-day lifestyle. Almost every house and business have their property secured with the installation of high-tech security doors. Considering the increasing crime and fraud, investing in a business that offers security services to the people is a lucrative one. As a mechanical engineer, you can develop a mechanism to protect against serious crimes.
Starting a business in developing security doors can aid in boosting revenue. However, it is necessary to a good plan drafted out so as to make the venture a success.
What are the necessary requirements for the business?
Good Research into the sector
Tools and Equipment
Manpower
Space for starting the shop
Marketing ideas to reach the target audience
The proper study of competitor market
5. Welding Unit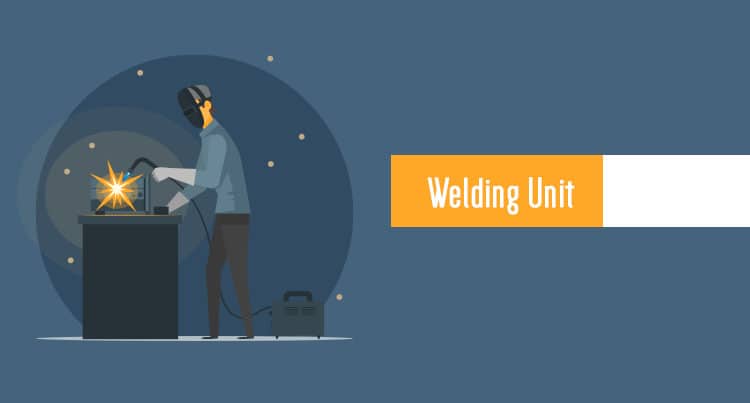 A welding shop rendering welding facilities is one of the most profitable ventures and business ideas for mechanical engineers which when blend with a passion for the same can make one gain higher growth and profit.
What are the necessary requirements for the business?
The minimum initial investment for buying space for setting the industry/ shop
Basic knowledge and skill
Skilled manpower
See Also Other Business ideas:
6. Aluminium Window and Door Manufacturing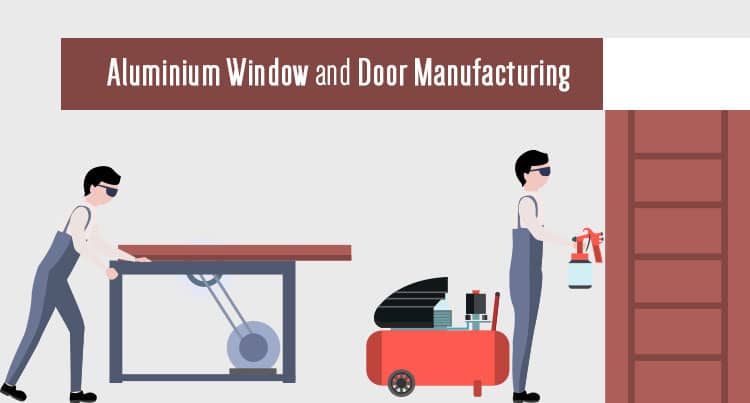 Manufacturing of Aluminium Door and Window is one of the potential small-scale business ideas for mechanical engineers which can generate good profits.
This business deals with fabricating different types of fittings and frames for customers designing them on the basis of their requirements. Not only can aluminum be used for building windows and doors alone, but it can also be used for creating handrail support, staircase, veranda railings, and other such items.
This makes one of the lucrative self business for mechanical engineers pertaining to the extensive use of aluminum in different places like auditoriums, theaters, offices as well as homes.
What do you need to know?
Before beginning with the business having a basic understanding of competitor business, their workings can aid a good foundation to develop one's business idea.
Tie-up with wholesalers
Skilled manpower
A spacious place for starting the warehouse
7. Auto Repair Shop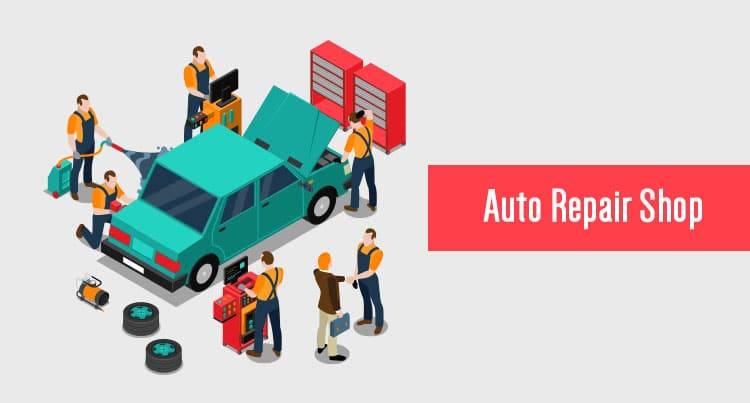 Using the knowledge rendered when studying the degree can be put into proper use in developing a business. As a mechanical engineer one is often well versed with the basics of auto repairing and carrying out repairs of the auto. So, if you like to dirty your hands and earn some money, starting with a small-scale auto repair shop is quite a lucrative one.
What are the essentials for the business?
Right location and place for setting up the industry
Good marketing for attracting clients
Proper strategizing and study of the competitor business
Good Manpower
8. Scrap Metal Business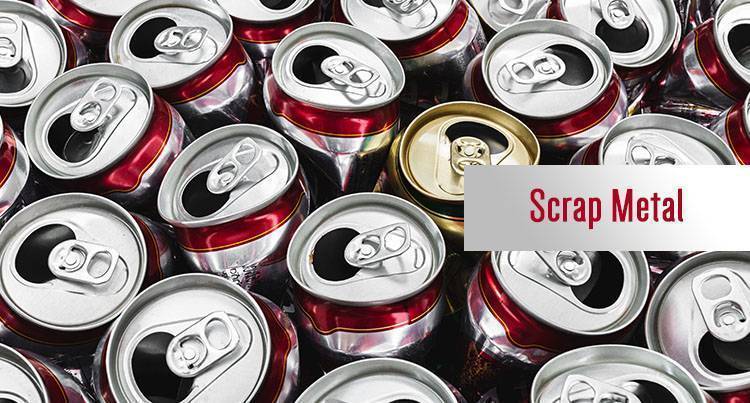 If you are an environmentalist and an engineer as well who is thinking of setting up one's own business then do look towards starting a scrap metal business.
Considering the amount of waste generated and its effect on the environment, making proper use of scrap will earn one good return. Recycling and salvage depend completely on the scrap metal business.
All one needs to do is locate, gather and deliver the various metals that can be later processed into something useful for the environment.
Being a mechanical engineer, one is well acquainted with the techniques to transform best into waste, use the scrap efficiently and turn them into a worthy product.
What are the essentials for the business?
Before starting with the business of scrap metal, it is necessary to draft a good business idea, identifying the profits and losses in doing the business.
A convenient location wherein you can store the necessary equipment and convert the same into new products is most needed for turning the business into a success.
9. Small Machine Shop business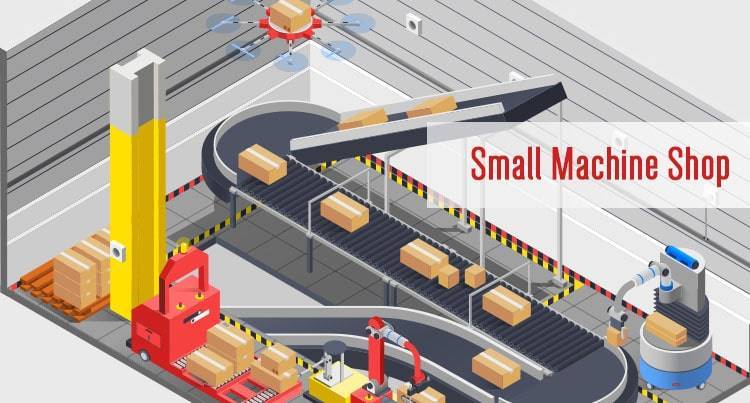 If you are not interested in investing big, as a mechanical engineer you can anytime start with opening a small machine shop for carrying out repair and designing prototypes of generating new orders. However, one needs to decide on which niche they would like to concentrate on and what type of customers will like to target.
What are the essentials for the business?
A good spacious place for setting up the shop
Basic knowledge of repairing
Skilled individuals who can carry on the work
Necessary tools and equipment for rendering quality work
Good marketing and advertising for attracting customers
10. Metal Sign Boards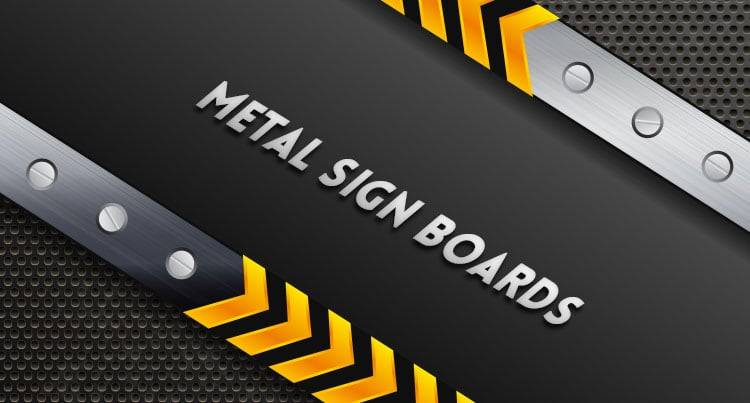 While many opt for signboards made of neon and wood, the latest to catch trend amongst the public are metal signboards. Many people are opting for metal signboards considering the myriad of advantages it poses.
Metal boards offer permanence in comparison to other types of boards. Thus, this makes a good business idea for mechanical engineers who are well versed in the mechanism.
However, one would be needed to carry out extensive research in the field and know what exactly the customers require so as to develop a business plan.
What are the requirements?
In-Depth research into the field about the customer need, its advantages, etc.
Good marketing and advertising to reach out to the clients
Manpower who can convert the ideas into products
Good space for starting with the shop
Link and tie-ups with manufacturers for raw material
Necessary tool and equipment
Conclusion
The main crux for starting any business is having the zeal and perseverance for facing the ups and downs in business. No business can be a success without being backed by good research that can guide one further in taking a proper step towards success.
As mechanical engineers leveraging the ideas and skills which are learned and putting them into proper use by starting a business a good step.
If you have the zeal there are numerous business ideas available for mechanical engineers to experiment and start their business.
In addition, one need not invest a lot of money and can start the business with the minimum initial investment and go about making it big in the field of business with perseverance, skill, and determination.