Photography can be referred to as the art which has the potential to not only get popularity and reputation but also a good amount of money as a most profitable business if the outcome is exceptional and unique from all other photographers.
The passion of the photographers is what brings the difference in the level of appreciation and also the amount of money. It can be a good business if nurtured with consistency and can bring in a good amount of profit for every effort that is needed to hold a camera to capture rare moments.
Apart from that, there are many highly profitable online photography business ideas varying in the type of photography practiced by the professionals. A few of them are
Top 10 Best Photography Business Ideas and Tips
1. Commercial Photography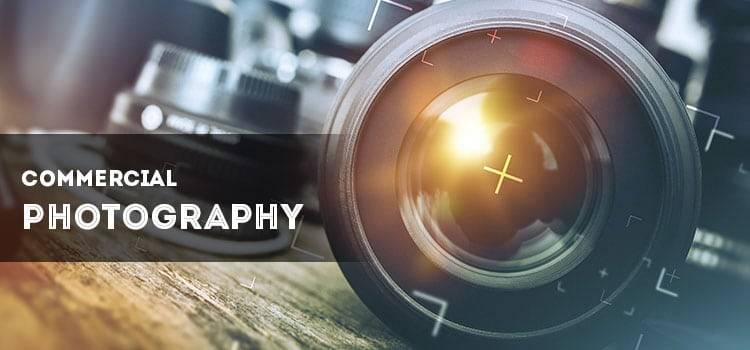 Everything that is required for commercial purposes remains in high demand and photography is no different than that. Every business in its initial stage needs to attract a certain amount of targeted customers towards the products or services provided. You can call in a professional photographer to take pictures of any product, event or food for advertising purposes.
Social media is the best platform to reach a number of customers at a time due to the massive numbers of internet users all around the world. If you post these pictures on social media like Facebook, Twitter or Instagram, then it can get viral overnight with maximum shares reaching more number of persons all over the world.
If the services or a product provided by you are unique and attractive then you can be assured of getting a good flow of customers on the first day of the launch itself. For all these efforts, the skills and experience of the photographer are most essential which is why they have high demand in the market.
2. Fashion Photography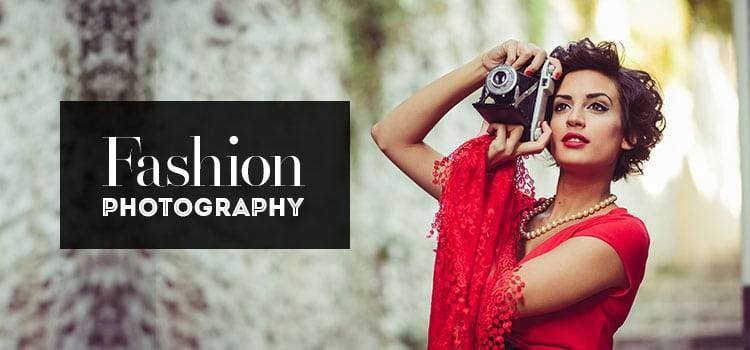 If you are a skilled photographer with a good experience and knowledge of fashion designing then you can outreach the targeted customers online. This will be a perfect business idea if photography is your passion for life and moreover the profits earned by this work are more than any form of photography in the market.
This is the Pinnacle of all the commercial photography and once you enter the world of fashion with good work then you can have unlimited customers from all around the world.
Fashion Photography is highly essential for promoting any fashion events, for launching a new model in the fashion world, a celebrity photoshoot for a movie or for social media posts, etc. If any of your works get a good appreciation either in social media or in the movie, then nothing can stop the photographer to be popular.
The demand for a good fashion photographer is permanent in the fashion world which is why it is an evergreen profession which not only brings more income but also good fame in the public. If you are interested in this profession, then there are many institutes that train photographers for being an expert in the required field.
3. Celebrity Photography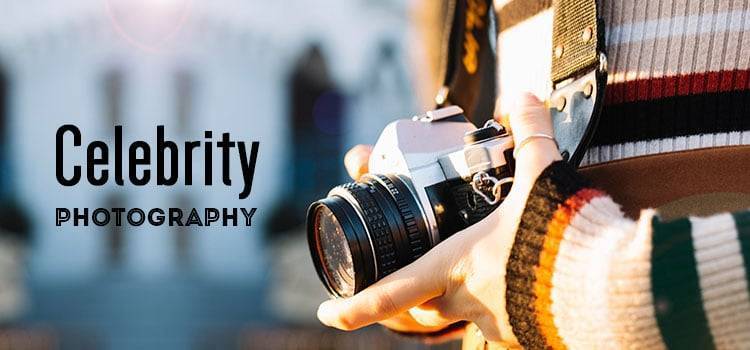 One of the unique photography business ideas that are in great demand and also will be in demand forever is celebrity photography. It is a well-known fact that celebrities are highly paid personalities in any country.
In order to maintain the interest of the public on them, photoshoots with highly paid photographers are recruited. Those photographers are highly skilled and professionals who can make the actors or actresses look more beautiful and charming.
Even fashion designing plays an important role here but the whole way of presentation is on the hands of the photographer which is why they are given more credit than the fashion designers. Celebrities can also include the stars of the cinema field, sportspersons, and even politics too.
No matter which celebrities you are shooting with, the uniqueness in the way of photography brings in a good amount of money as well as popularity. Once you are skilled enough to get into this industry you can automatically get a lot of chance based on your works.
4. Online Photo Selling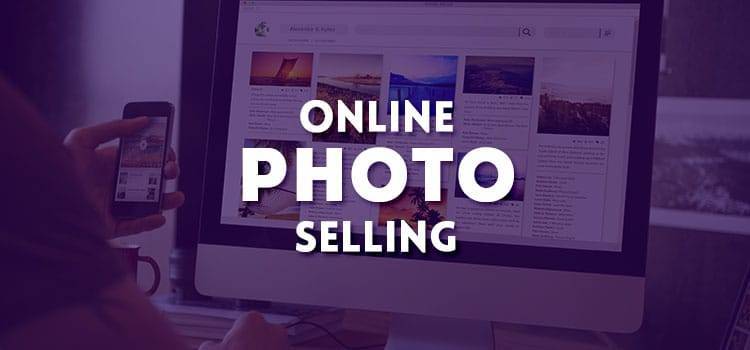 If you are confident enough with your profession as a photographer then you could surely try the online platforms to sell them to people in need. There are many webmasters, web designers, social media influencers and bloggers who require stock images to post on their websites or channels.
Buying them online reduces their efforts to take a photo and edit it to an extreme level thus they can pay any amount based on the quality of the photos taken by you. This is probably the best choice for the person searching for photography business opportunities. There are already many websites such as image bazaar, Google stock images and many more in this field warning a good amount of profit from the buyers.
If you are interested in taking unique pictures with a high-quality resolution for commercial use then you should probably create a website to sell the images with the specified amount that you require for your efforts in taking pictures and editing them with high resolution.
Even editing different photos for wallpapers can bring in a good amount of profit as many phone reviewers and enthusiasts prefer the premium range wallpapers.
5. Photo Journalists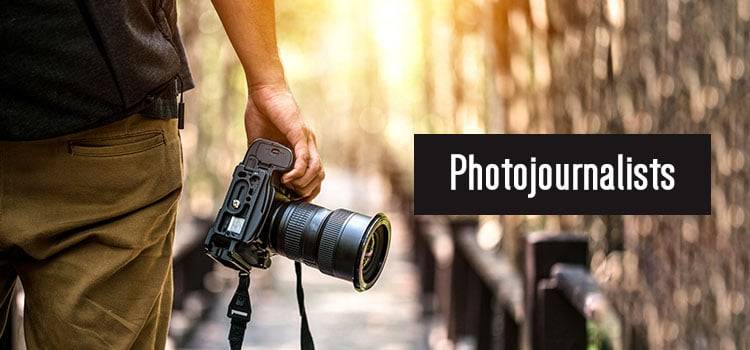 Photojournalists also get named in the highly salaried persons in the market as the subjective photos as per the requirement of the channel can bring in a good amount of TRP and eventually profit to the news channel.
If you can cover a matter that has great curiosity in public with a good resolution then the images can get viral with rapid sharing in social media like Facebook and Twitter making the photographer popular throughout the world.
Once you get a good experience in this work then you will get a handful of opportunities from several competitor news channels craving for you no matter what amount you demand working for them.
6. Wildlife Photography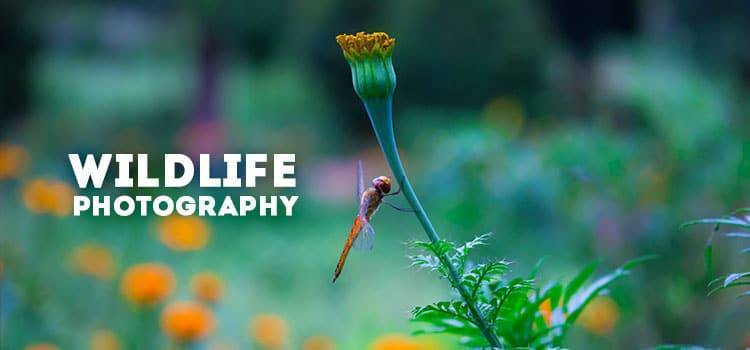 Wildlife photographers are in great demand for decades as the high-resolution pictures are used as wallpapers, to cover photos of social media influencers and celebrities as well as for web designing.
You may have known several wildlife photographers who have good fame on the internet as well as on social media. They also have a lot of followers on social media which can eventually bring in money until their pictures are on the internet.
There are many photos selling sites that recruit wildlife photographers for posting images on their sites. You can also be direct to the customers by creating an own website with the regular upload of pictures with customizable resolution and quality options in it.
Consistency plays a major role in this field as people will keep following your sites only if they get new photos frequently in your showcase. Even many photo galleries in the United States and districts of Columbia recruit such photographers to keep their incredible pieces of art in their showcase with a good number of visitors to their place. These are as popular as a museum and underwater symposiums.
7. Digital Repair Service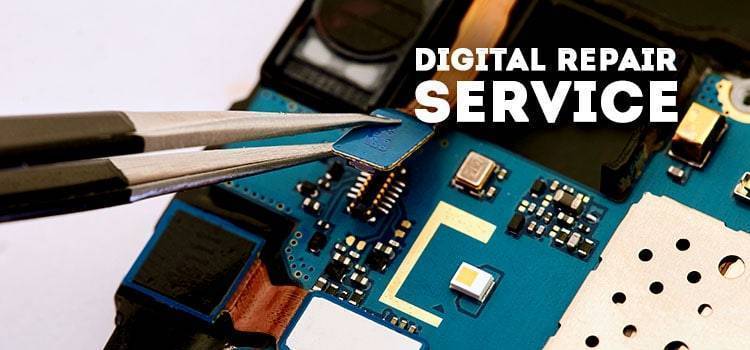 Being passionate about photography also means that you have good editing skills for enhancing the quality of every picture captured with your camera. Photograph restoration is also a need for many people and thus has a good demand in the market too.
You can gear up in this business with minimum requirements such as computers, photo restoration software and a good quality scanner. This is one of the rare ideas of photography business which is why it has a good scope of getting more attraction from the people in need.
8. Underwater Photography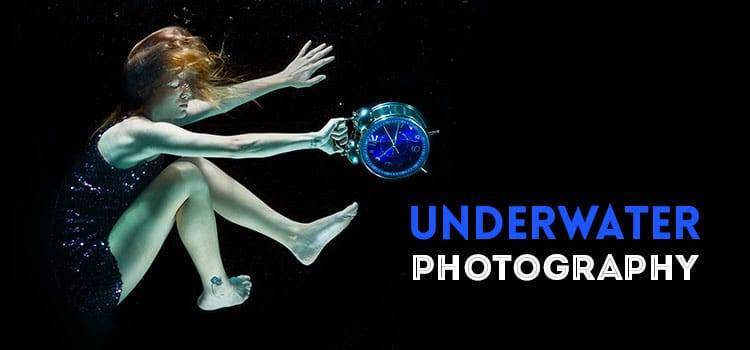 Unlike all other conventional forms of photography, this has a high demand due to the efforts required for capturing pictures. Also, most rare pieces of photos are considered value for the Wall of fame posters which is the most prestigious in the life of a photographer.
In the past, this was the toughest job but due to the evolution of advanced digital cameras which are able to capture images inside the water, it has got simplified to a great extent. It has also good popularity in scuba divers, snorkelers, and surfers.
The pictures captured underwater are a good attractive content in the social media for the followers to increase the interest in your social media channel, id or sites.
9. Wedding Photography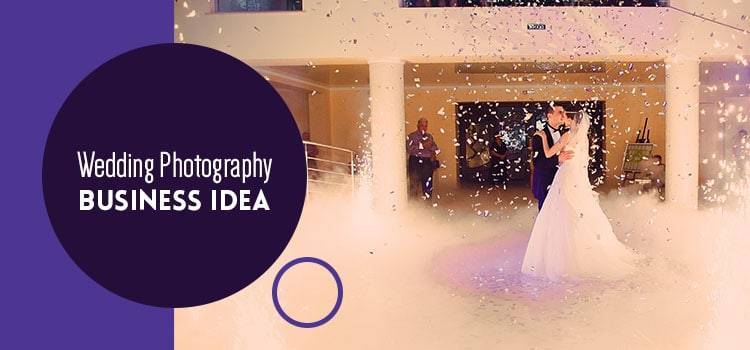 For a good start in the photography business, wedding photography is the best way to show and nourish your skills in photography. The appreciation of your customers boosts your confidence levels to keep up with the good works and also to maintain consistency in the work you are doing following your passion.
Posting those photos in your social media accounts can grab the attention of renowned persons for royal weddings such as celebrity wedding and fashion photoshoot. This is probably the best idea for starting a photography business on your own.
This requires minimum investments such as editing software, a computer, props for making an album, a camera to shoot.
Besides requiring less investment to it, it also brings some amount of income to sustain your daily living expenditure as well as for the expenses to get training for professional photography.
10. Astronomy Photography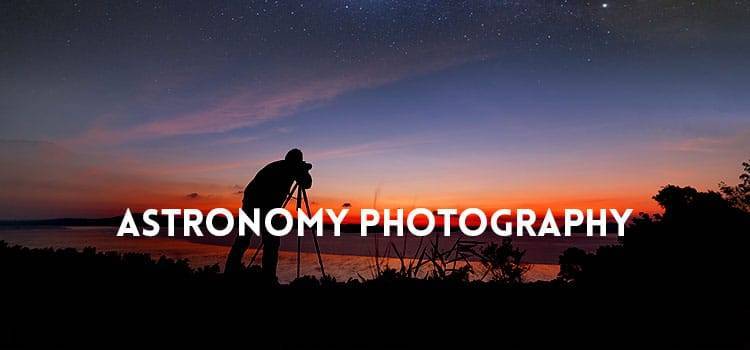 Although it sounds weird, these photographers are known to earn a good amount of money than a conventional photographer in the market.
They work with astronauts, researchers and scientists to capture all the products which are about to launch as futuristic It needs high-quality equipment and many props to get the high-resolution photographs which mean investment will be more with respect to the income.
You have to be experienced and pass certain tests to get recruited as an astronomy photographer which literally means that you have achieved the best shot in your life for permanent settlement.
Tips for Being a Professional Photographer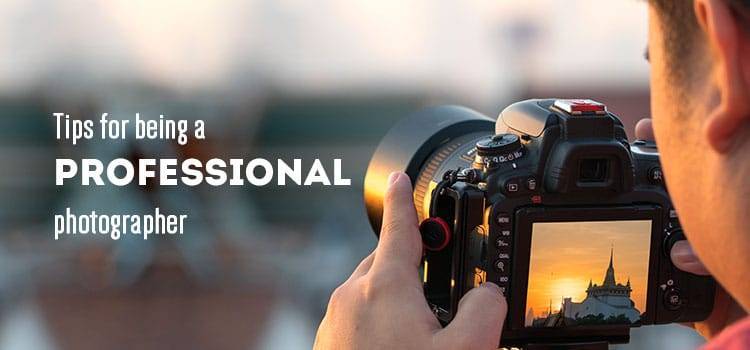 No matter which profession you are in or which work you are doing consistency and hard works are must for being the best in your field which is no different in photography too.
If you are passionate about photography then never regret to learn more and more about the field of photography and about the props required for the improvement.
If you have started from a smaller firm in the field of photography with the same service that you are going to provide in the aim of your future then never lose confidence and consistency in your works and efforts that you put in it.
There are many photography institutes that can provide good training with the best photography business ideas and tips. Use your expenses for training from the income you get in your small business or firms to develop more and more and to reach your final goal. However, some basic tips for every struggle in this field can be
Always hold a camera to capture things that you like. Any picture can get viral if presented in a unique
Learn about the latest and advanced equipment such as lens, tripods, and cameras to make your outcomes better every day of your routine.
Don't hesitate to share the photos with your friends or on social media such as Facebook, Twitter or Instagram as any of them can grab the attention of the public.
If you are starting a small business with minimum investments such as editing and designing then never regret to learn more advanced techniques from anywhere possible.
Improvise your techniques from the renowned persons who are known to have reached the peak of popularity.
Apply every technique that you think can make the outcomes better.
If you need to earn expenses for training institutes or higher fields then never hesitate to join in small professions such as wedding photography or commercial photography as every successful destination starts from small steps.
Keep a count on your outcomes and progress and also the amount of appreciation that you are getting for your work.
Find Other Business ideas: