It is peak summertime, and the heat levels are rising. The scorching heat makes it impossible for us to stay without an effective fan or an air conditioner. But unfortunately, this time of the year is also marked by an increase in power cuts, making it difficult to deal with the rising temperatures.
The only solution there is to this situation is getting a good power backup system for homes. Power systems like inverters are available in the market and are commonly used by Indian households to supply electricity to their homes during power cuts.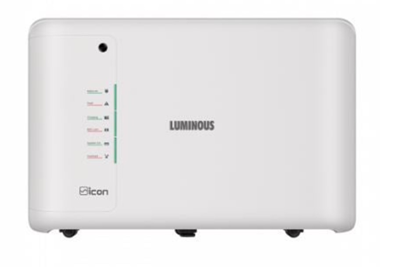 With so many variations and types of inverters available in the market today, understanding the requirements for your home is crucial to avoid any further confusion. Here are some tips and things to keep in mind before buying inverters in 2021.
Things to Consider and Keep in Mind Before Buying Inverters
Power Consumption
Before buying inverters, it is always important to know how much power is consumed by your home. This information is vital to determine the backup power you will require. Inverters have specific loads and capacities, so the power consumption needs to be decided carefully.
To understand the power consumption, you can make a list of all the indispensable items that will need a power supply in case of a power cut. By determining the load of these appliances, you will be able to further determine your required inverter capacity.
2. Differentiate Between Inverter and UPS
When we talk of the functionality of inverters and home UPS systems, they are both appliances that are used to convert current and supply electricity to our devices. However, the more specific features like time taken to regain power after a power cut and capacities of these two appliances vary largely.
It is crucial to understand which inverters would be a perfect fit for your home or office. Inverters are used for more personal uses where sudden power backup is not required and can be delayed by a few seconds whereas UPS systems are used in offices where data cannot be lost.
3. Know the Capacity of the Inverter
When buying inverters, it is important to understand which appliances and devices can be powered by the inverter. Usually, inverters are purchased to power high-capacity appliances such as refrigerators and kitchen appliances. But sometimes, inverters are not equipped with compressors that can take larger amounts of current.
Understanding the exact power of your inverter and buying inverters with higher power capacity compressors is important. This will ensure that the high-powered appliances of your home are functional in time of need.
4. Considering Miscellaneous Factors
No matter what you choose, an inverter or a home UPS system, it is important to purchase one with additional benefits which will be of value to you for many years. It is crucial to understand key features like warranty and after-sales services to know the quality and customer experience of the product.
A longer warranty period may reflect on the price, but the benefits you reap due to this are completely worth it.
5. Brand
The final thing to consider when buying inverters is the brand and its reputation in the market. Since inverters are high-capacity appliances that are a significant investment for your home, only reputed brands should be trusted for this purchase.
Now that you know some of the most critical considerations you need to make before investing in the best inverter, make sure you look for options from reputable brands like Luminous. They provide an extensive variety of inverters for homes and offices at competitive prices so that every homeowner can find the perfect power backup system for their homes. Head to their website to explore the different types of inverters with the help of these tips today.