Affiliate marketing is a clever strategy to drive additional leads. There are two groups that benefit financially from affiliates. First, there's the brands, the companies that supply and sell the goods or services. Second, there's the affiliate marketers that promote said goods or services. The brands benefit from additional organic sales and the affiliates benefit from commission on the leads they generate. Some of the biggest brands online are affiliate marketers. Comparison portals that specialize in specific industries generally make their revenue through affiliate commissions. Compare the Market is essentially an affiliate for a host of domestic financial services. Oddschecker is an affiliate for the most reputable iGaming bonuses and operators, while Money Saving Expert also generates commission when recommending financial products that can save households money.
If you're yet to embrace the benefits of affiliate marketing, either as a business or as a marketer, you'll be pleased to know that the concept is very much alive and kicking in 2022. We've put together some pointers to get you started if you're looking to sell more or earn more by recommending services to relevant audiences online.
First and foremost – accept that affiliate marketing works
Many people are in denial about the profitability of affiliate marketing in 2022. There has been a trend for people in digital marketing to insist that affiliate marketing is "dead" and that it was a tired, dated method for driving leads and sales. That view could not be further from the reality.
In fact, interest in affiliate marketing is on the rise. Google Trends graphs show that the volume of searches for affiliate marketing within its search engine have risen steadily since 2017. Statista believes that the affiliate marketing industry in the US alone will be worth $8.2 billion by the end of this year – up from $5.4 billion in 2017. If you don't listen to any other tip from this article, make sure you acknowledge that affiliate marketing is still big business.
Blogging can turn organic traffic into cold, hard revenue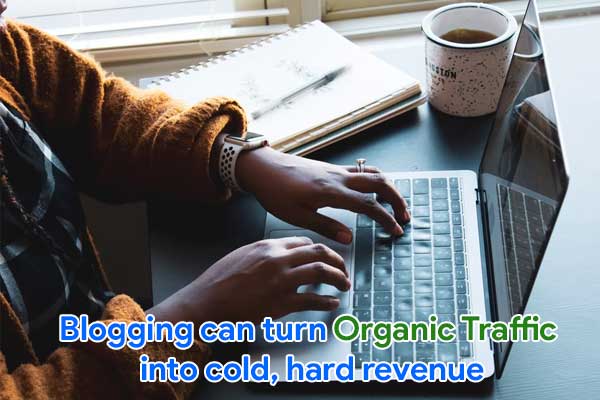 Affiliate marketing is a credible option to monetize a popular blog. The key is not to write content that's misaligned with your readership, but to provide product reviews, recommendations, and comparisons that can suit the needs of your target demographic. This tutorial-style content is useful as it can be targeted to users at the "research" stage of the sales funnel. Hand-holding content can reaffirm the pros and cons of goods and services and point users in the direction of where to buy them at the cheapest available price.
Blogs can target long-tail search terms too. Do your keyword research before you write a product review to see what exactly users are interested in when it comes to a specific product or service.
Promote products or services on platforms where their target demographic hang out
One of the golden rules of affiliate marketing is to get your messages out on the right platforms. If you're looking to promote or sell products best suited to millennial or Gen Z demographics, don't be afraid to create content via social media. Short-form social platforms like TikTok and Instagram may not be the most conventional place to review and recommend goods and services, but done correctly it can have a transformational impact on leads and conversions.
According to take-a-tumble, the average TikTok user spends 52 minutes a day on the app but only 4% of marketers currently use TikTok to their advantage. Be sure to think outside the box to find those most willing to hit that "Buy Now" button.
Define your 'niche' as an affiliate marketer
It's no use being a jack-of-all-trades affiliate marketer. If you adopt a scattergun approach to the types of products or services you review and recommend, your content will lack authority. Defining your niche can help you to become an expert in your field. You'll not just become a blogger, you'll become an industry influencer; someone that consumers can rely on to provide interesting and objective content.
Once you've cemented your niche, you should then dedicate time and energy in researching all relevant affiliate programs within your field. Forrester said that 80% of online brands had affiliate schemes way back in 2016 and with this marketing technique on the rise in the last five years that figure is likely to be higher still today.
Consider offering value-added content for free in exchange for contact details
One of the biggest battles for those starting out in affiliate marketing is to build a credible base of users to target. A good starting point to build a list of potential lead magnets is to offer something free in return for their contact details. It could be a free guide, eBook or discount code, anything that can entice users to give you their email address. This list of emails can then be leveraged at a later date with emails that promote your most recent product reviews, recommendations and guides.
Build trust with your target audience
Last but by no means least, any affiliate marketer worth their salt must be able to build trust with their target audience. Affiliate marketers need to build authority and integrity into their brand reputation. This is by no means an overnight process. It requires patience and consistency by continuing to push the right messages and tone of voice, demonstrating your passion for your niche and your desire to showcase the best products to your users.
Once users genuinely believe what you say, your affiliate website then becomes an altogether different marketing beast. It's not just what you say, it's how you portray your website and brand too. Make sure your platform is professional, clean and intuitive. Don't be afraid to display logos of trusted partners, as well as trust badges or award wins to cement your status.
Even if you take action with just one or two of the tips above, your approach to affiliate marketing will improve and so too will your bottom line. This strategy can generate solid, passive income just by taking the right road from day one.