Gaming in India is at a key stage of growth and development right now. The digital landscape in the country has undergone some massive changes in recent years, and the increased penetration of smartphones and cost-effective internet services has meant that more and more people from across all walks of life are engaging with the various aspects of gaming. As a result, the gaming market in India consists of over 628 million players and is predicted to pull in revenues of over $3 billion (USD) by the end of 2024. 
As the perception of gaming shifts every day, and technology becomes increasingly more accessible to residents in the remotest of areas, here are the key trends that are shaping and dominating the industry in India today. 
eSports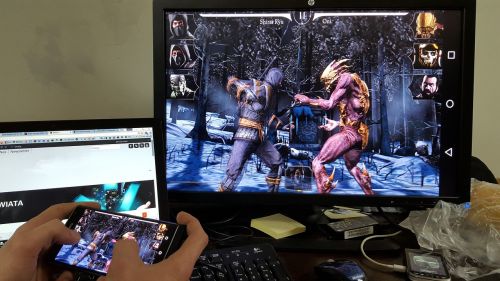 India may not quite be able to rival China when it comes to eSports, however, the eSports market in the country is growing considerably and demonstrates some remarkable innovation. Mobile eSports is slow on the uptake in more developed Western gaming markets, but it's becoming a big deal in India thanks to mobile app platforms like Gamerji.
Aimed at mobile gamers who are somewhere between pro eSports competitors and hobbyists, the platform provides a variety of competitive tournaments across games like Clash Royale and Call of Duty: Mobile in which players can compete for prizes – just like a PC or console eSports tournament. 
Mobile eSports in the country has also been given a significant boost in the form of WinZO's new partnership with Chinese developers Tencent Games. Official PUBG Mobile tournaments are now available to play via the Delhi-based platform, which can be played in a total of ten different regional languages. 
Mobile Gaming
It's not just competitive eSports that's helping mobile gaming become a popular trend in the country. The more universal battle royale games currently pull in some of the highest gaming audiences – with Garena's Free Fire game app emerging as a strong competitor to take over from old favourites in 2020 – and given the Indian gaming fandom's past adoration for the likes of Candy Crush, hypercasual and puzzler games are also among the most downloaded apps from the Android and iOS stores erving the market.
There are over 150 million mobile gamers in total in the country, and in 2019 they downloaded an estimated 5.6 billion gaming apps – the highest number by any country across the world that year.
In 2020, mobile gaming is expected to make up 85% of the overall gaming industry, gaining considerable traction due to factors like cheap hardware, the proliferation of free to play mobile games, and accessibility and portability.
Real Money Gaming
Games like Rummy have been longstanding favorites across India, but here in 2020, online poker platforms emerging in the market are becoming increasingly popular with gamers. Poker is a hot topic in India right now, with tournaments like the GPL and a new vanguard of talented players establishing it as an exciting mind sport. 
Fantasy Sports, currently dominated by Dream11, is also a rapidly maturing genre, and the rummy market is also expected to show consistent growth this year.
Local Content
The trend for localised gaming platforms is also echoed throughout the more mainstream gaming genres, as the arrival of 4G and increased internet connectivity across smaller towns means that more and more people are engaging with games that they can relate to.
Although global titles like Red Dead Redemption 2, Assassin's Creed and the PC/Console version of COD continue to be played by gamers in bigger cities, gamers in rural areas are logging in to games like Carrom, Snakes and Ladders, and Ludo on platforms like Winzo and PayTM First Games.
In fact, the former reported record levels of traffic in March 2020, with both regular and multiplayer gameplays increasing by 35% and 75% respectively. Meanwhile, PayTM experienced a 200% increase in users during the same month, with its Ludo game being played by over 400,000 gamers every day.