When it comes to looking for the best free accounting software in India, you must be transparent about the specifications.
If you have a small business, then there might not be much of the accounting needs, you can easily opt for free services.
With time, when the market will grow, it will be easy for you to go for the paid version. As a beginner in any business, small scale sector does not require feature-rich software for their accounting procedures.
A simple accounting service offers some of the basic features, that's enough for a day to day financial function.
Here List of Top 10 Free Accounting Software Used in India for Small Business
1. Marg
Website: https://www.margcompusoft.com/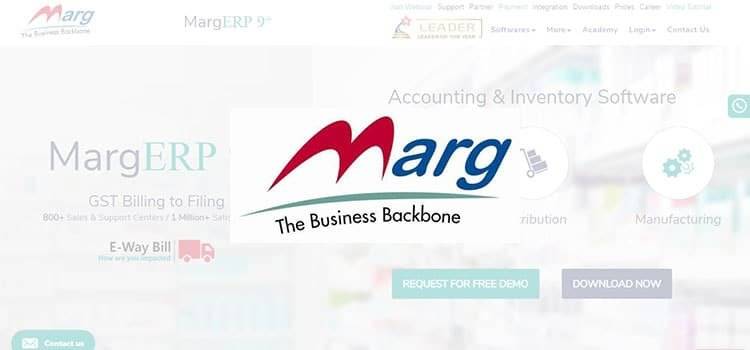 It is accounting software which is developed by Marg compusoft Pvt. Ltd. It is absolutely a free accounting software. It will help you finalize your accounts and also helps you to manage the balance sheet.
The features of Marg are easy and fast billing procedures and helps to create batch-wise statements with detailed information according to the business. The software is further GST integrated and obedient.
Moreover, the software has an online banking option with ICICI Bank and the facility for auto-reconciliation with over 140 banks with Marg ERP. The free software accounting Marg can complete efficient reporting.
With these, your business can stay on top of the finances with powerful 1000's of purchase, inventory, and accounting reports.
Marg has the facility of barcode management. Serves to encode plus organize all outputs data in a barcode so that it suits simply for store partners to instantly and carefully track commodities.
Cashier and Home Delivery are also looked after by the software. It takes care of the cashier and delivery, which makes them take 100% control with the business.
With the help of free software, you can get access to customizable invoices and templates and use it as you want.
Moreover, when it comes to GST and tax calculation, selecting the right GST slab for your products and MargERP will conduct all the detailed information.
2. Tally ERP 9
Website: https://tallysolutions.com/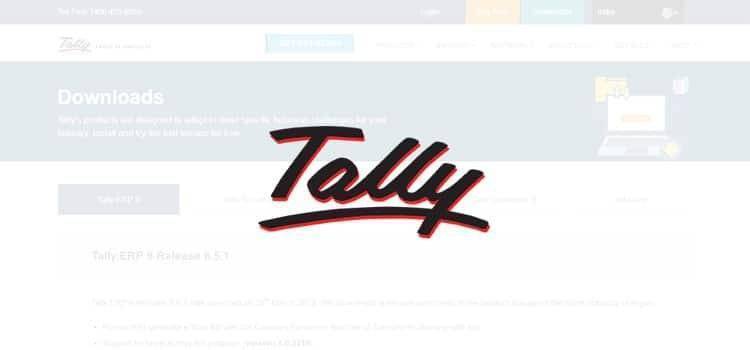 It is a business software which fulfills the purposes of accounting for a company. It is considered to be the most popular and useful; tool, used by millions of business enterprises. It was released 25th March 2019 and there were a few changes made to the product.
Highlights of the software
Record Fixed Asset investments in account invoice mode: Tally can help you record fixed asset purchases in account invoice mode, which was earlier permissible in the voucher method.
Automatic rounding off invoice amounts: It is easy to create round-off ledger and select invoice rounding as the right kind of ledger. When it comes to creating an invoice and upon choosing this particular ledger, Tally will automatically calculate the value of the difference.
Manage e-Way Bills practicing Tally ERP 9: When you generate the statement before moving assets, Tally.ERP 9 catches all the inevitable items required to catch e-Way Bill. You need no enter these details in particular e-Way Bill gateway repeatedly. You can only export the statement in the format of JSON and upload to the portal for producing e-bill.
Ways to generate JSON format bill.
Enter the e-Way bill number and the invoice corresponding to it. You can print the invoice and hand it over to the one who is transporting.
You can also consign JSON file for individual invoices or for several invoices on one shot.
The transport mod, vehicle number, supply place and the state are provided with some set of invoices. These are recognized tally ERP and can add, alter and consolidate bills against all the invoices.
Related: 7 Tips for Creating a Successful Retail Mobile App
3. HD Accounts and Billing Software
Website: https://www.hyperdrivesolutions.com/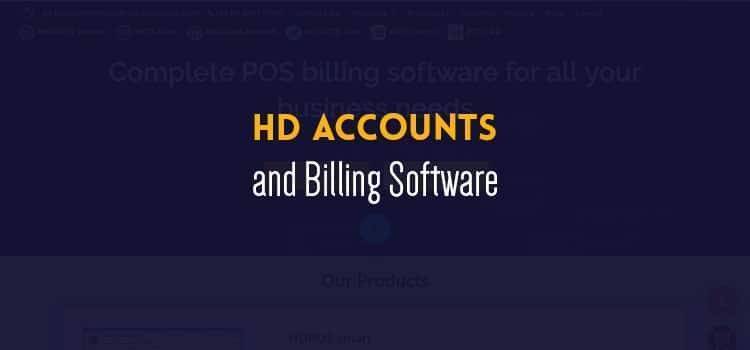 It is a software which has been developed by Bangalore based company. If you want to access free accounting software for small business in India, then this can be the best option by far. You can automate the store and create a single cash register, you can also try out the HDPOS smart if you want to concentrate on a single register for cash. You can download the software and follow features.
It has a quick cleaning setup that takes less than 5 minutes.
The initial installation do not need any SQL server or database.
HDPOS Smart operates by Microsoft SQL server and has the capability of taking care of a huge database.
Easy and reasonable software POS.
Your customers can easily and quickly check out.
4. Profitbooks
Website: https://www.profitbooks.net/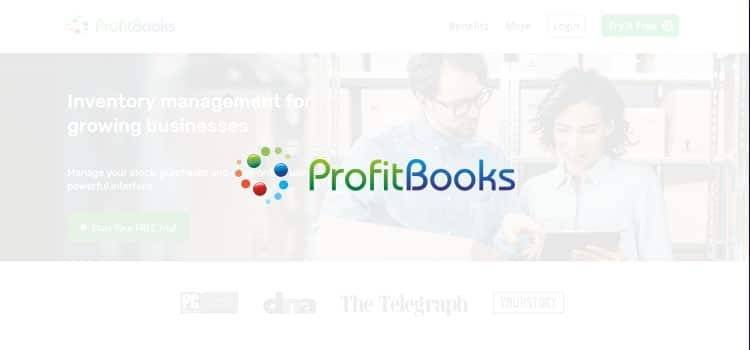 If you are looking for cloud accounting services, then Profitbooks will be the best option for you. It is specifically designed for dealing with small businesses. It is based on cloud accounting and in curated to develop invoices, expenses tracking, and inventory management. It further aids to conserve time and handle investments with practical techniques. The software assists with the following aspects.
Easily tracks receivables
Manage online payments
Obtain detailed reports for tax filing
Easily track the life-cycle of inventory
Develop unlimited vendors and consumers
Profitbooks is a cloud-based Indian accounting software free download from any official site. It can access remote information and assures the right mobility. The software lets you devise customized invoice and offer estimates to the clients with a few clicks. Even when they are not in the office, it is easy to track everything and generate several types of financial reports. The specifications include web-based deployment, easily grow and manage your sales, file GST Returns, comply with inventory management, expenses management, billing and invoice, along with the multi-track recording. Moreover, Profitbooks is also taking care of the payroll management for small business and assist to organised the official finances and records the track of activities regarding your business and also abides by the managerial accounting standards.
5. Saral Accounting Software
Website: https://www.saralaccounts.com/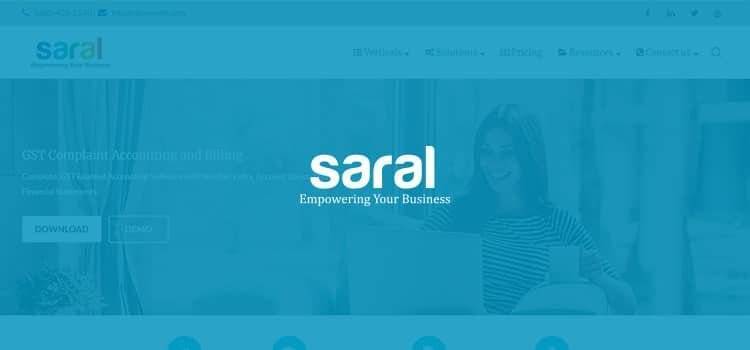 It is accounting software by Relyon Soft tech Limited. It helps to manage all the inventory and transactions related to accounting. It is a software which is highly user-friendly that allows production, trading, service to develop their accounts book. Moreover. This free accounting software India enables audit log as per GST guidelines, generation of GSTR 1, GSTR 2 and GSTR 3, management of TDS, and further performs GST billing. It is a software solution that caters to all the likewise accounting operations in inventory and billing management. It is a true multi-tasking solution that supports the opening of many varieties of options cover and does not hampers the continuing processes of any cover. Moreover, it also possesses a dashboard that is interactive and facilitates business administration for inventory, billing, reports, and pricing.
The free accounting software has the following features
Barcode: Stocks can be easily managed as per the barcode and assists easy inventory management.
Analytics: The dashboard will concede having a summary of all the past actions.
Reporting: After getting the summary, the reports are prepared accordingly.
Integration: Everything falls under the right integration process.
Inventory Tracking: The software enables us to offer inventory tracking.
Management of expense: The software also manages the expenses by the company.
Billing and invoice: With the help of Saral, billing can be done easily within a fraction of seconds, and those can be employed at billing boards.
6. Zoho Books
Website: https://www.zoho.com/books/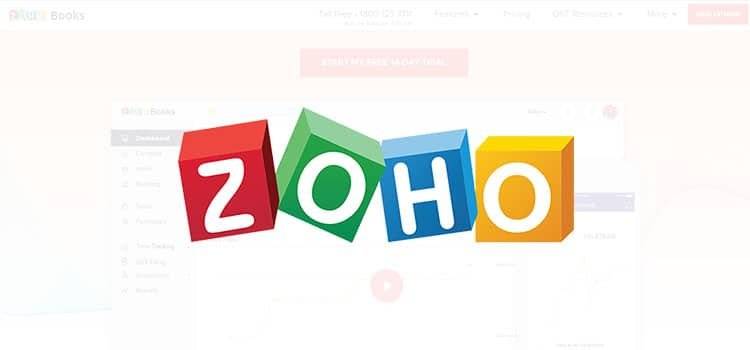 Want access to user-friendly accounting services? It is none other than Zoho. The best free accounting service available in India. The fundamental features incorporate the following:
Automated bank feeds and notifications regarding payment
Customer collaboration online
Tracking time
API
Management of inventory
Tracking invoice
Reconciliation
It is one of the best free accounting software for small business in India, and easy to use, that is designed for small businesses and manages their finance to maintain the top position for cash flow. The intuitive web-based software enables an organization to keep the connection to the business in a universal manner. Users can easily send quotes, track time for projects and also get critical insights regarding business or dashboard. There is an in-built client portal that helps to share all the recent transactions, expedite estimated approvals, and accept bulk payments and catches some feedback with an effortless portal service. Zoho Books further permits businesses to hold a record of the inventory in substantially real time and distribute assets as they come in and out.
7. MProfit
Website: https://www.mprofit.in/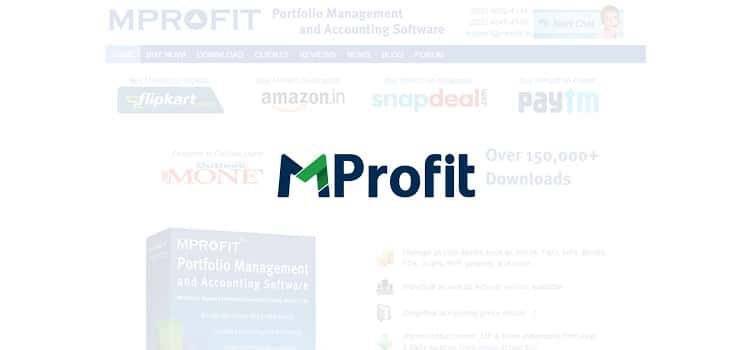 MProfit is preeminent office administration and accounting software for investors trading in India, merchants, house offices, advisers, CAs and corporations. This software executes business proposes that are spontaneous and smooth by encouraging interpreted accounting resolutions including the following:
Budgeting
Bonus
Loans and advances
Investment
It is a quick and remarkably powerful mechanism for portfolio administration, MProfit Pro handles all kinds of assets like stocks, Fand O, MFs, Bonds, FDs, ULIPs, PPF, properties, etc. The software extends complete accounting capacities with combined and reduced accounting. It can convey agreement data, MF and Bank declarations from more than 2,500 plus references and additionally generate statements for property gains as per grandfathering condition, annualized revenues (XIRR), allocation of assets, etc. MProfit Pro can easily manage more than 50 portfolios. The features include:
Stock management
Simple accounting as well as imports from bank
Capital gains (short-term and long-term)
Importing contract notes
Reporting and Analytics
PMS reports
Project Accounting
Portfolio viewing
Billing and invoice
Transaction of sales
8. QuickBooks
Website: https://quickbooks.intuit.com/in/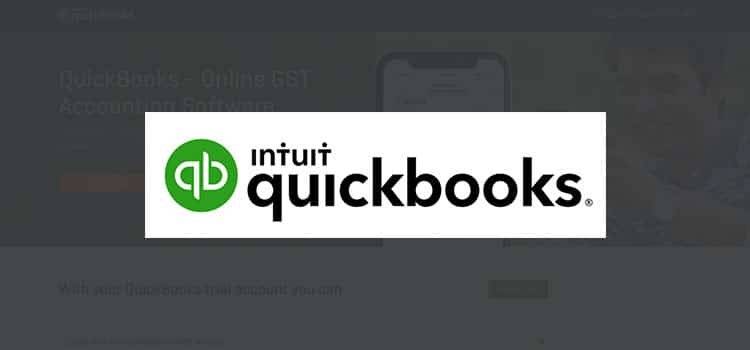 It is a business accounting software is created by Intuit Inc for numerous models of small companies. It is one of the best online accounting software with an accessible interface and mechanisms. It allows incorporating more than 40 reports.
Profit and loss account
Statement for cash flow
Balance sheet
The software supports invoicing, online banking, accounting report, management of cash, tracking time, mobile app, multi-user login, support and services. Moreover, the software also offers flawless services for a Sales transaction, integration, and inventory management. If a company has to go ahead and use software for all these functions, then using Quickbooks will be highly beneficial for you. For small businesses, it becomes tedious to manage so many sectors, therefore, the software will put all your worries to rest.
9. Wave Accounting
Website: https://www.waveapps.com/accounting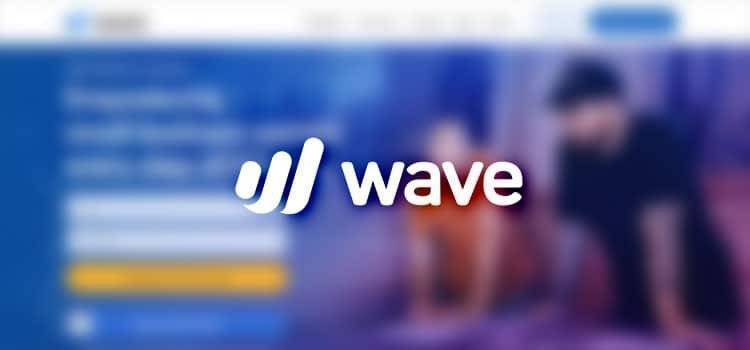 Small businesses can get access to free cloud accounting services with the help of Wave. It is a profoundly stable and successful solution for maintaining the account. The day to day business can be managed easily with profit and loss statements balance sheets, payroll management, etc. Any small business has a definite way of dealing with limited resources, once they grow, they will be able to manage and afford premium software. But, till then free accounting software can help to manage the regular jobs and accounting activities.
The key features of this software include developing invoices, handle receipts, and inventory management The software is an easy platform to track all your expenses and income and prepare the tax on time with very smart calculations. Wave is considered as one of the most accountable accounting software. It is simple, reliable, easily managed by cash flow and gets the taxes ready at the right time.
The software is quite easy and intuitive, as it will start in seconds and can offer unlimited credit connections.
10. Busy Accounting Services
Website: https://busy.in/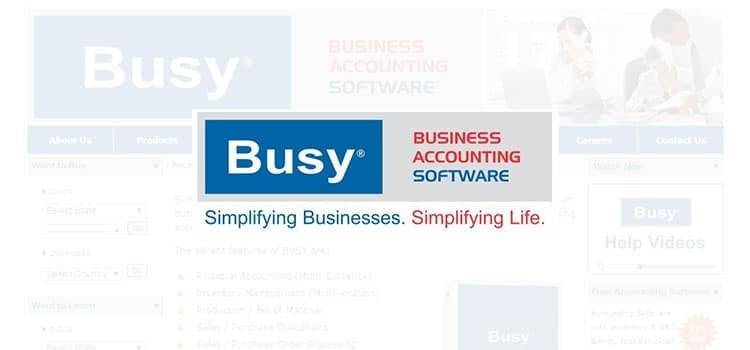 The accounting software is created by Busy Infotech Pvt. Ltd. It is a combined software that helps the SME's to manage their sales, accounting, purchase, VAT, currency, CST, payroll inventory. The salient features of the accounting software are as follows.
Production
Multi-currency financial accounting
Bill of Material
GST invoice and reports
The software is useful for micro and small businesses. The designing of the software is a three-tier hierarchy, in which the first tier is the front-end, accepts inputs from the user end, and offers desired reports. The second tier is a logic that is imbibed on the front end, which helps to read and write data, and the third tier is the collection of the actual database, where all the data are stored. Moreover, it is prepared in three separate editions.
"Bonus for You"
11. FreshBooks
Website: https://www.freshbooks.com/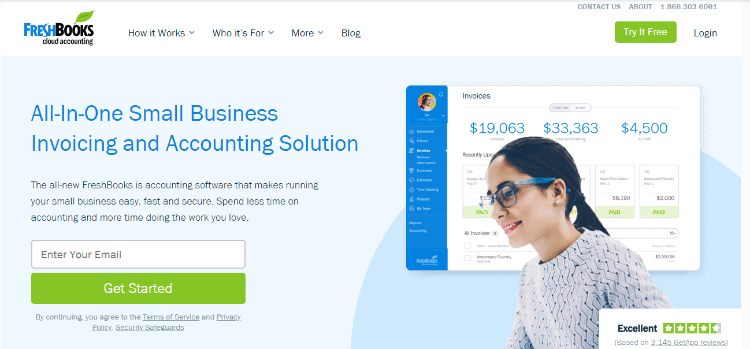 A simple accounting service offers some of the basic features and customizable templates, that's enough for a day to day financial function.
Bottom line
These were the top 10 major free accounting software that is popular in India and is effective for small businesses in India. These services will offer all the necessary details regarding accounting software and is the right platform to check all the data and manage finances.