Introduction
Image hosting is the best way to upload, store and share your files when you want to share a photo or gallery with friends, family, a message board. There are many images hosting sites with different features.
The best site for you depends on how many photos you want to upload and how much time you want to spend uploading, and the reason for uploading photos.
Free image hosting sites like Imgur is the best for bloggers who want to add multiple images in each blog post they create while, on the other hand, have limited capacity for hosting.
Download App for Android or iOS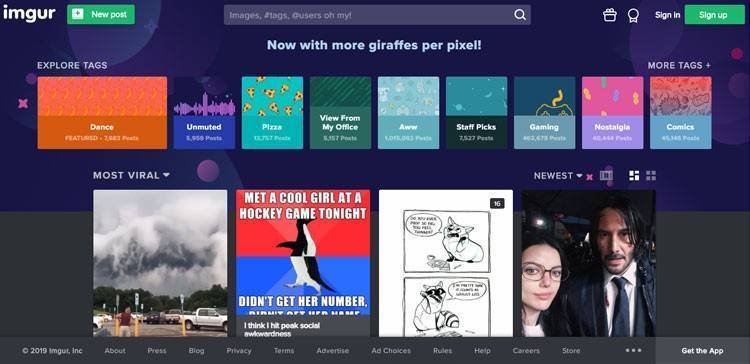 Imgur is a famous free image hosting service. It allows you to upload images without any registration or sign up.
Although my bloggers and internet users consider Imgur as the best free image hosting service, you probably want to migrate to different service due to various reasons,
Imgur doesn't really have any editing features, it will be even better with editing features. Imgur doesn't give ownership of an image.
If you want to upload an image taken by you on Imgur, you cannot claim for a right on the image, since Imgur will be the owner of the images or photographs.
It also uses Reddit Images in its "most viral" section. Imgur is a great service but still, there are some issues and it's always good to have some more options.
You must be wondering whether there are different sites available for image hosting other than Imgur.
You will find to share a photo or gallery with friends, family, a message board. There are many different image hosting websites given below.
Top 15 Imgur Alternatives sites
Download App for Android or iOS

Google Photos is an image hosting resource powered by Google. You can upload high-quality photos in large quantities.
Your gallery gets automatically integrated to google photos and your photos keep uploading in Google Photos and you can easily find older photos again with a visual search.
It will recognize your photo habits and learn to automatically sort photos. It reduces the amount of work you need to do to keep your photos organized.
You can visit the website of google photos or download an app if you want to upload photos from your gadgets like tablets or mobile phones. Google Photos offers unlimited free storage for photos you take with your mobile phone or a point and shoot camera.
You can use your storage space from google account for photos from a DSLR camera.
You can upload a variety of file formats such as PNGs, JPG/JPEGs, to share a photo or gallery with friends, family, a message board. There are many GIFs.
Download App for Android or iOS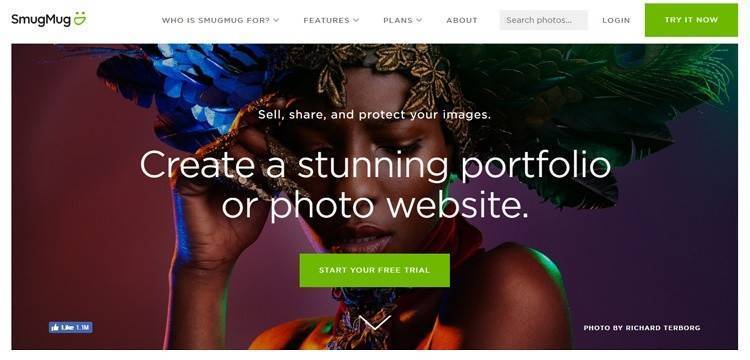 SmugMug is the best alternative to Imgur you can host images like Flickr. It gives photographers a space to showcase their work.
It is not focused on social media. Users can share their photos and view to share a photo or gallery with friends, family, a message board. There are many works of others.
Unlike others, you need to create an account, No free accounts are available.
It is a good platform for photographers who want to sell and showcase their photographs and to share a photo or gallery with friends, family, a message board.
There are many images since SmugMug does not have to share a photo or gallery with friends, family, a message board.
There are many options for free accounts. Unlike Flickr, it has a very small community.
It ranges from $40 per year to $300 per year. More expensive plans offer more storage and customization tools and many other features. You can even set up an e-commerce shop with SmugMug to sell prints or photos.
You can use SmugMug within your own domain name too. It's totally worth for use.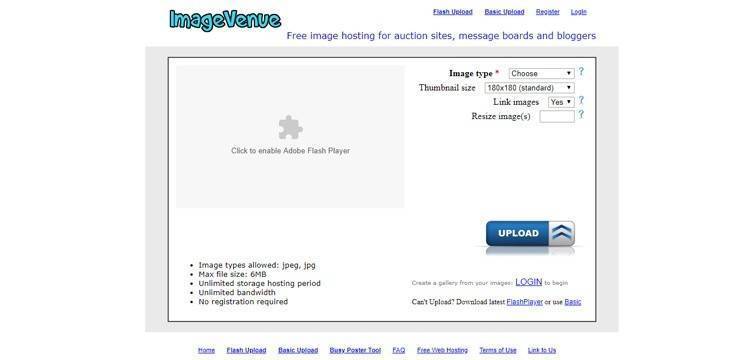 It allows you to upload JPEG images, and it resizes larger pictures while retaining the quality when you upload them.
You can upload images up to 3 MB and the site allows a maximum storage size of 3 GB monthly. It is ideal for people who need to upload large files and in more quantity.
Its popular platform for bloggers, forum or message board users, and sellers on eBay.
Must Read: 8 Best Free File Sharing Websites Must Be Used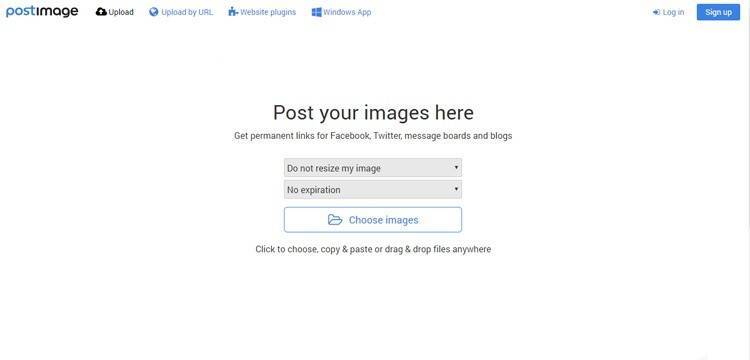 Postimage, an image hosting website is a pretty simple image hosting website, which lets you upload images quickly.
Once your image is uploaded, you get various types of links for sharing a purpose. There are a direct link, hotlinks, thumbnail sharing and more.
Postimage also gives you an option to delete the link., it deletes the image from the server directly.
Post Image has a very limited features list. It works if you want to upload something quickly and without any registration.
FunkyIMG is very much simple to use. Unlike its name, there is nothing funky about the website. It lets you upload images with drag and drop or you can choose to browse and select images.
Your images load quickly and you get various links and embedding codes for the image.
Its pretty simple to use and it works for it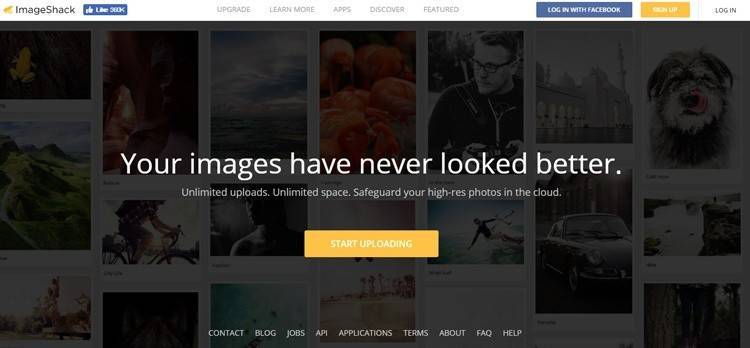 ImageShack is popular and premium image hosting resource, it makes a great alternative to Imgur.
The image hosting and sharing website come with a number of great features like image discovery, which brings you great pictures from all around the world in different categories.
It provides services like albums, privacy features, tags, and basic editing.
You will have limited features in the free account of Image Shack, storage space is limited to 10GB monthly.
Download App for Android or iOS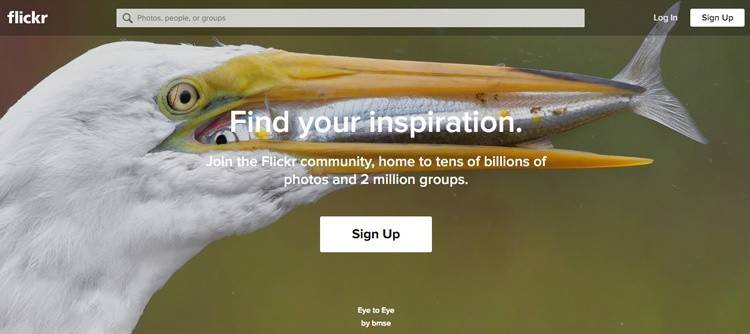 Flickr is the oldest and most widely known photo-sharing social network. It is and still going to be strong.
It is a free image hosting website. You can use various features available to make your photos perfect before organizing them into albums.
You can configure your privacy options if you want to share the photos with the selected audience and you have the opportunity to upload from a variety of platforms including via the web, your mobile devices.
Well, these are the few best alternatives to Imgur: Image Hosting Websites.