Ever wondered what it would be like to be unburdened about your finances? Have you ever dreamed of a life without financial woes?
This can be achievable in various ways that will have you smiling to your future unperturbed.
With the economy becoming more cutthroat, you need to build strong income streams. Investing in these income streams can help set you up for life and save you from the fear of being broke and unemployed.
Money obtained from several streams of income that is not your main job is called passive income.
What is Passive Income?
Passive income is money you can earn with minimal effort from investments, properties, e.t.c. It is often easy to maintain and does not require your attention every hour of the day. It still does require some work and diligence because it is not a get-rich-quick scheme.
Most investments yielding passive income will initially require time, resources, and money to kickstart and flourish.
Top 5 Ways to Invest and Make Money Daily
If you are looking forward to earning a good amount of cash and are wondering how to go about it, here are ways to invest and get daily returns.
1. Create A Course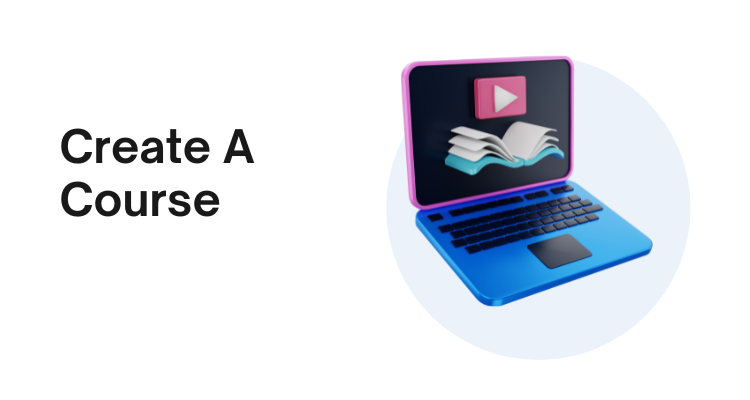 One good way to earn daily is by creating a course in which you are knowledgeable. Putting together course materials and resources that will enable other people to learn from you and get money from selling it is a great way to get started.
You can start by creating a course with free content and then charging for the advanced courses. Doing this will get people hooked, and you will begin to make good sales in their quest to know more.
These courses can be distributed and sold through sites like Udemy, UpSkill, and Coursera. In doing this, you have invested time and resources that will bring in a steady stream of money.
Udemy

Planning Your Course
Teaching with Udemy gives you additional earning potential. Some instructors have been able to leave their jobs to teach full-time with Udemy. It's free to create and publish a course
2. Affiliate Marketing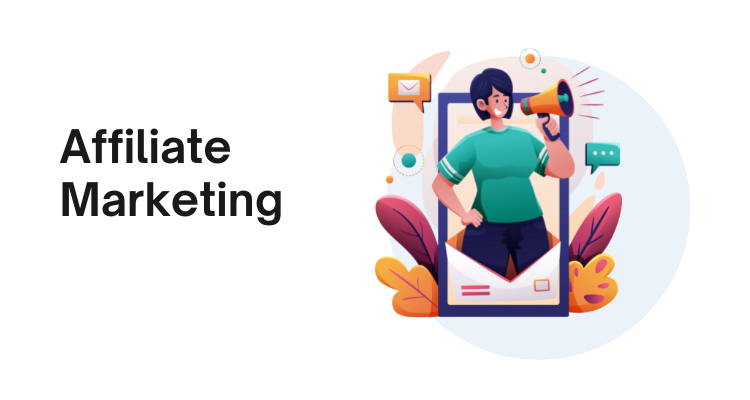 Affiliate marketing involves the process by which an online retailer receives a commission from marketing and selling a person's or company's products. You can start your blog and build a brand on your social media accounts. Doing this will give you access to a large audience, making you eligible to join an affiliate program.
There are affiliate products ranging from finance, real estate, and gaming to travel products.
Affiliate marketing is a great way to monetize your blog because it helps give out great content while satisfying the needs of your followers.
Check out these affiliate marketing platforms to get started:
3. Rental Properties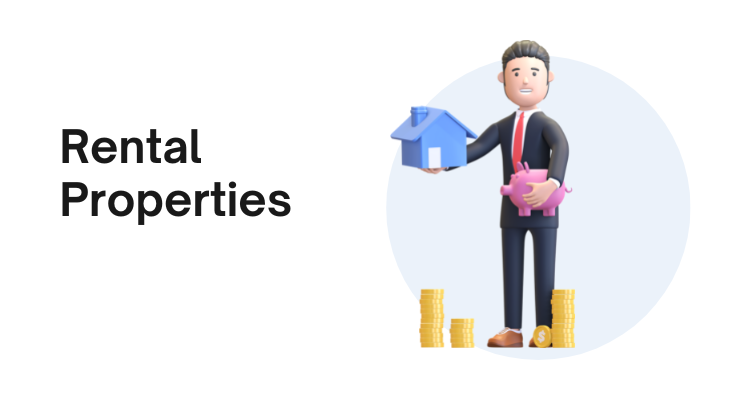 You can earn daily from renting out an asset or inventory you own to customers for a one-time or daily fee. It does require a good amount of work as there would be a need for maintenance from time to time. If you can keep your asset in good condition, it will bring in a significant amount of cash.
The following can be used as rental properties. They include;
Vehicles
Land
Equipment
Warehouses
Clothing
Furniture
Home
Home Decor
Holiday Decor
Fishing equipment
Hunting equipment
You can rent your property on Zillow Rental Manager, Avail, or Apartment.com.
4. Invest in Stocks, Shares, and Bonds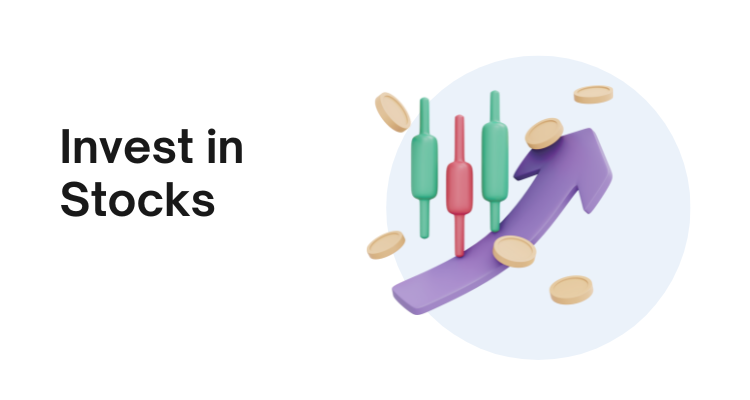 A stock, also known as equity, refers to a security that gives a person ownership of a fraction of a corporation. Units of stock called shares to entitle the holder to a fixed dividend and a proportion of the corporation's assets and profits.
Bonds are loans taken out by companies from investors in place of banks. The companies, in turn, pay interest coupons to the investors.
When you invest in stocks, shares, and bonds, you will earn regular payouts and dividends from the company's profits.
In choosing to invest in stocks, shares, and bonds, you must do your due diligence on the company you want to buy from. This is because you will need to be sure of the company's ability to bring in profits.
SoFi Invest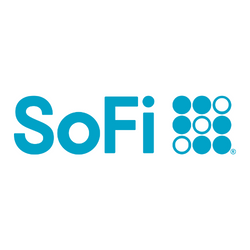 Best Investing App
SoFi Invest is an app that allows you to track and trade your money. The service is the latest from the SoFi financial wellness platform and offers free trades on stocks, ETFs, cryptos, and more. When you sign up, you can get a free stock worth between $5 – $1,000.
5. Sponsored Posts on Social Media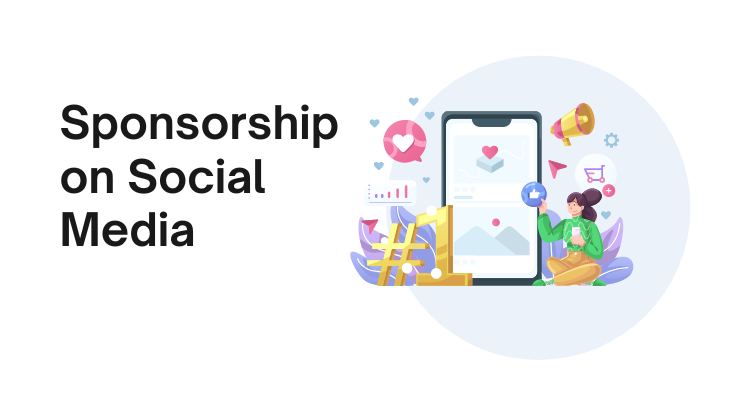 For people with a robust social media following, you can use your social media pages to earn cash. Get renowned brands to pay you to post about their products and services on your timeline. Because you have a large audience, brands will not pass up the opportunity for you to represent them as a brand ambassador.
This will require you to keep dishing out great content that will get people hooked and following.
This will attract a lot of brands to you, and in no short time, you will begin to earn daily because you have invested time and resources in building a large community on social media.
Benefits of Investing and Making Money Daily
You may never be sure of a comfortable and secure future unless you decide to invest. Making a choice to invest and doing it will result in additional income and wealth accumulation that could last for generations after you.
Among several benefits, the following have been highlighted to show you the importance of investing and earning daily.
Achievement of long-term goals
Long-term goals entail objectives and plan you want to accomplish in the future. These usually require a lot of planning, time, and money. Investing and earning daily will give you the boost you need to go ahead and delve into accomplishing your long-term goals.
Investments that bring in money will help you face these goals without fear of the costs involved.
Whether it is getting a degree, putting up a trust fund for your children, buying a house, going on your ultimate vacation, investing, and earning daily will put you in a better place to complete these goals.
Inflation refers to the rate of increase in prices over a given time, which results in the fall in purchasing power of consumers.
Inflation can influence your cost of living and your finances at large. Investing in a system that lets you earn daily can save you from being drowned by inflation.
You can outrun inflation due to the returns you get from your investments. So while inflation erodes the incomes of others, you will have higher income returns and live comfortably.
You can accumulate wealth through investments and profits. Investing is a significant building block for creating a massive pool of wealth.
Continual investments and asset building will eventually lead to wealth that could last for generations.
Having investments can help you save tax and protect your finances in the long run. The government usually offers tax breaks to employers of labor, real estate investors, and commodity producers.
The United States Tax Code allows ways to reduce taxes, as Section 1031 of the Internal Revenue Code allows a seller to delay paying taxes on a piece of real estate sold for a capital gain through an exchange for a more expensive piece of real estate.
While you invest readily and get returns, you save on tax.
Venturing into investments that'll bring in daily income is an excellent headstart to securing your future and giving yourself an early retirement.
If you invest in different solid ventures, you will not be worried about your post-retirement years.
This will save you the stress of working till you are old to secure a good pension. Profits from several investments will give you the early retirement you desire, and even while you are retired, the money will keep flowing in.
Guidelines for Investing Wisely
In investing and making money daily, you must be cautious about specific steps and prepare your mind for the risks involved. Here are some points that will help you make good decisions as you begin to invest and earn daily.
Identify your reason for investing
This will enable you to face reality and the bumps on the road to success. Robert Kiyosaki said, and I quote, "A reason or a purpose is a combination of wants and don't want."
You have to be able to identify these reasons because when the going gets tough, they will serve as a reminder of why you decided to invest.
Get rid of the get-rich-quick mentality
Investing is not a get-rich-quick scheme because it requires diligence, resources, and time. Investing requires you to make deliberate efforts and intentional decisions. Until you get rid of the get-rich-quick mentality, you will not be able to thrive in your diverse investments.
To successfully invest and earn money daily, you must be able to carry out due diligence on corporations and ventures that interest you. You have to research to avoid getting into investments that are not solid and authentic.
Set clear financial goals
Having financial goals propels you to do and be more. Investing and earning becomes a priority because you have set down clear financial goals you want to achieve.
You can learn and gain tremendous insights into diverse subjects and experiences by keeping your mind open. This will help you to be able to approach day-to-day problems with a different approach.
There will be an influx of new ideas to help you manage your investments. Keeping an open mind will help you learn from people from different walks of life.
If you have long-term financial goals, you must keep investing consistently. You must choose to show up every day and keep being at it. Consistency is key.
You have to be able to control yourself and your spending habits to be able to control your investments.
Without self-discipline, you will keep squandering the profits from your investments instead of making more investments.
When you have mastered the art of self-discipline, everything will be a walk in the park.
In Conclusion
Be assured that your daily journey to investing and earning is secured once you follow the above guidelines. All you have to do is begin because, as they say, "a journey of a thousand miles begins with one step." Stay determined and focused, and you will be well on your way to the future you envisage.
References
Kiyosaki, R., & Lechter, S. (1997). Rich Dad, Poor Dad. Warner books.
Anna Barker, 9 Proven Strategies to Invest and Make Money Daily, logicaldollar, July 31, 2021.
Jean Folger, 5 Advantages of Investing in Your 20s, INVESTOPODIA, July 20, 2022. 4. Emily Guy Birken, John Schmidt, Top Passive Income Ideas, Forbes Advisor, July 20, 2022.