The big standoff between two of the most popular online streaming devices is about to start. Who will come out victorious in this Chromecast vs. Amazon Fire Stick feud? This article will closely examine the pro's and con's of each and determine a winner.
Streaming devices are popular within plenty of households these days because they provide an easy way to watch online content. These compact little devices are catching on and are much cheaper than buying a smart TV. Choosing one, however, can be a difficult task as they all deliver different user experiences. Which is why it's necessary to take a look at what the top options have to offer.
Each device caters better to different needs. So anyone who has specific demands that their streaming device has to meet should read on.
Amazon Fire Stick Pros & Cons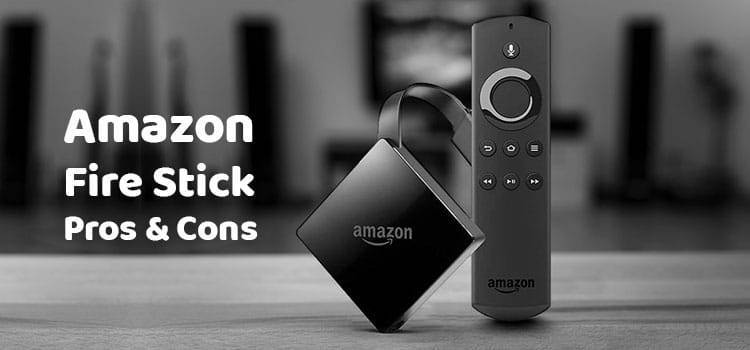 The Amazon Fire Stick is a small USB-like device that's about three inches long and plugs into the back of a TV. It connects to the TV via an HDMI port and instantly turns any television into a smart TV. Much like Chromecast, it also features some Smart Home integration capabilities – making it more than just a standard streaming device.
Pros:
Supports an Alexa-Powered Remote Control
Having a remote control to use with the Fire Stick is mighty convenient because it's simple and easy to use. Everyone knows how a remote control works, making this the perfect solution for anyone who's a little more technologically challenged. The Alexa Voice Remote is also special in the sense that it can be activated using voice commands.
Easy to Set Up
Getting things set up with the Fire Stick couldn't be easier. Everything is done on the TV so simply pop some batteries into the Alexa remote and get going. Just connect the device to the WiFi, sign into your Amazon account, and it's done.
Can Be Used With Smart Home Cameras
The Amazon Fire Stick has a few additional features that will tie really well into any smart home. If there are smart cameras inside the house, for instance, then they can be connected to the device. Their live feeds can be viewed on the television at any time.
Cons:
Its System is Very Limited
The issue with most of Amazon's devices is that they are dependent on Android technology. Yet, Google is also one of Amazon's biggest competitors. This has resulted in Amazon putting various limits on their device's ecosystems. These limits make sure that users only have access to Amazon-approved apps and services.
The User Interface is Awkward to Use
The Fire Stick's UI isn't very customizable and is less intuitive to navigate than the Chromecast's UI. It's not an unpleasant experience, but it isn't a seamless one either.
Google Chromecast Pros & Cons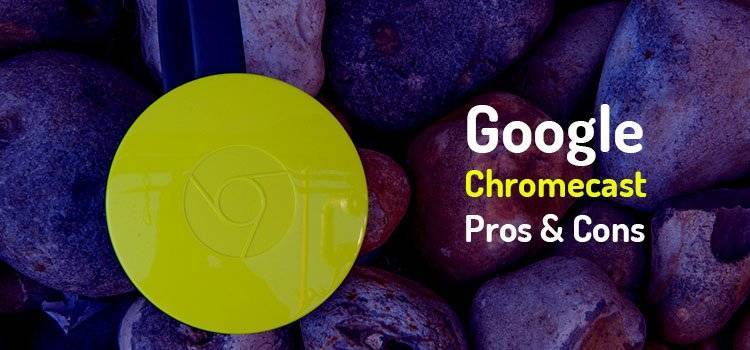 Unlike the Fire Stick, the Chromecast doesn't plug directly into a TV set but is connected via a short HDMI cord. It also needs to be plugged into a power source via USB to work. Moreover, it doesn't stream content on its own but needs another device like a mobile phone or laptop to "cast" content to it. Google's Chromecast device is an easy option for many because it is easily integrated with various other Google apps and accounts.
Pros:
Easy to Set Up
Plug the Chromecast into the TV and a power source (like the TV or a wall outlet). Then turn on the TV and follow the instructions. It will require downloading the Google Home app onto a device that will be used for casting. All of this won't take very long – the setup process is smooth and simple enough to follow.
Tabs Can be Cast From a PC
This nifty feature allows anyone to cast their open Chrome tabs to their Chromecast device. It can be used for work or media purposes. Maybe this isn't something everyone will use, but it's a very versatile quality.
Cons:
It's Clunky
The Chromecast device doesn't just plug directly into the TV, and instead dangles from it by a cord. It's not the ideal setup as the device becomes pretty much useless if that cord gets damaged. Plus, the device itself isn't very compact to boot, making it difficult to get behind a unit that's hanging on a wall, for instance.
Needs an Additional Device To Work
Chromecast cannot stream content without the help of a mobile, tablet, or PC that's casting the content to it.
While it's not that inconvenient a method of getting access to content, it's still an extra step. One that the Fire Stick doesn't need to work.
Chromecast vs. The Amazon Fire Stick: Side by Side
The Streaming Experience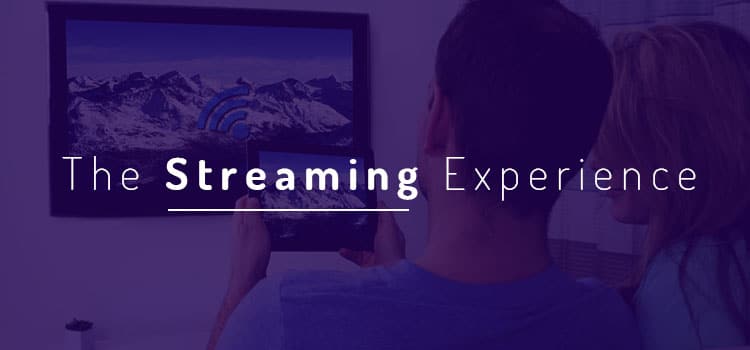 Streaming content from any official platform will offer pretty much the same quality experience on both devices.  Both of them can now also stream Amazon Prime after the two tech giants ended their feud.
The only big difference lies in the fact that the Chromecast needs an additional device to work and the Fire Stick doesn't. Which results in the stream being interrupted should the laptop go to sleep, or the phone battery dies. This isn't a big issue, but it can be frustrating if the user doesn't plan ahead to make sure their device stays on.
Price & Value for Money
The Chromecast is a little bit cheaper than the Amazon Fire Stick. It's a bargain for anyone who's already using other Google apps or devices because the experience integrates seamlessly. That said, the Amazon Fire Stick may be better value for money since it comes with a remote and is often available on discount.
In Conclusion
The winner here is the Amazon Fire Stick. It offers a better overall user experience that doesn't rely on other devices to work, plus the setup is a breeze.
However, the Amazon Fire Stick is only available to US residents – for the time being at least. It's a brilliant device, however, and would be a welcome addition to any household. Those who live outside the US can still get access to all the content a Fire Stick provides. But only if they hide their IP address.
"How do I hide my IP?" you might ask. The answer is simple – by using a VPN service that can connect to different servers all over the world. This service replaces any device's IP address with a fake one in the chosen location. Doing that makes any streaming services think that's where the request is coming from. So if geo-blocking is an issue, give this method a try.